Other Media | FiskerForum: Data Collection Programme Calls On Industry For Support

UNITED KINGDOM
Thursday, November 26, 2020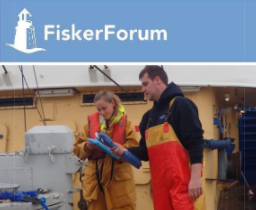 Skippers in England and Wales are needed to contribute to fisheries data usually collected by scientific observers, as current Covid-19 restrictions mean that Cefas fisheries observers are not able to board commercial fishing vessels to go to sea.

Cefas has been collecting biological data from commercial landings at fish markets, merchants and on quaysides in England and Wales since the 1950s. The observer programme which also collects the same data from discards offshore has been running continuously since 2002. In March, the lockdown brought this activity to a halt. The onshore programme was able to resume safely in June, however, the at sea observer programme is still severely restricted.

Author: Quentin Bates / FiskerForum | Read the full article here
---
Other Media | SalmonBusiness: This has been the weakest start to the year since 2015

NORWAY
Wednesday, January 27, 2021


The average price for the first four weeks of 2021 is EUR 4.2. This is EUR 3.2 lower than the average price in the same period last year.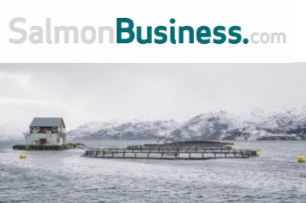 The salmon market is sloppy. And has been for quite some time. The reason is, as is known, the COVID-19 virus, which has shut down significant parts of the Horeca segment (hotel, restaurant and catering). Thus, the buyer side is dominated by price-conscious supermarket chains.

The market is particularly burdened with big salmon. There is plenty of it due to impeccable growth conditions in the sea in autumn and winter. At the same time, the intercontinental markets, which prefer big fish, have reduced their purchases partly due to lower flight activity.

Author: Aslak Berge / SalmonBusiness | Read the full article here
---
Other Media | The Fish Site: Mowi Scotland achieves ASC certification for five seawater sites

UNITED KINGDOM
Wednesday, January 27, 2021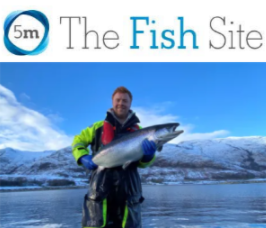 Mowi Scotland has earned certification from the Aquaculture Stewardship Council (ASC) for four seawater salmon farms in January, brining the total number of ASC certified farms in its portfolio to eight.

Mowi's seawater farms at Loch Linnhe, Gorsten, Marulaig Bay and Stulaigh join Loch Leven in achieving ASC certification, complimenting previous certification of the company's freshwater rearing sites. This is a significant milestone in Mowi's publicly stated objective to achieve 100 percent ASC certification for all its sites around the world.

Source: The Fish Site | Read the full article here
---

UNITED KINGDOM
Wednesday, January 27, 2021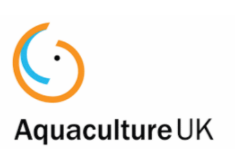 Aquaculture UK is a free to attend event taking place on 3 – 5 May 2022 in Aviemore, Scotland.

The show, which was due to take place on 19-21 May, will be deferred to the new dates of 3-5 May 2022 at the Macdonald Resort in Aviemore, Scotland.

Find the newest innovations from global suppliers, hear the latest commercial and technical advice for fish farmers, farm managers and aquaculture business professionals, and network with your peers to share ideas and experiences.
---
Other Media | SeafoodSource: Fast-growing seafood restaurant chain opens in Wuhan

CHINA
Wednesday, January 27, 2021


A high-end Chinese seafood restaurant chain has opened its 40th outlet in Wuhan, where the COVID-19 virus emerged last year.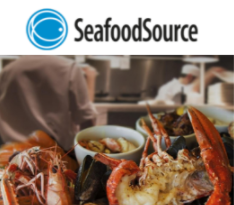 The Xu Ji outlet was opened with fanfare and flowers at a commercial building in the Hankou district and is the second in two months opened by the Xu Ji operation, owned by Hunan Xu Ji Catering Management Co., a firm established in 1999.

The company hasn't its goal, announced in 2018, of opening 50 restaurants by the end of 2020, but the expansion is proof the businessman behind the chain, Xu Guo Hua, has grand ambitions for the franchise. Xu increased his Xu Ji restaurant count from 22 in 2018 by focusing on fast-growing regional cities like Xi'an and Wuhan, where operation costs are lower and competition is less intense than in Beijing or Shanghai.

Author: Mark Godfrey / SeafoodSource | Read the full article here
---

UNITED KINGDOM
Wednesday, January 27, 2021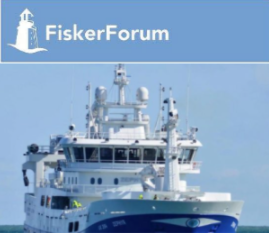 A Scottish study comparing the carbon footprints of a variety of seafood products has concluded that mackerel and herring caught by the Scottish pelagic fleet are the idea food choice for environmentally conscious consumers.

The study was completed by Frances Sandison as part of her PhD studies, and funded by the Scottish Pelagic Sustainability Group, Shetland Islands Council, University of Aberdeen, University of the Highlands and Islands, and Shetland Fish Producers' Organisation.

Author: Quentin Bates / FiskerForum | Read the full article here
---
Other Media | aqua.cl: China suspends Ecuadorian shrimp export establishment due to the presence of White Spot Virus

CHINA
Tuesday, January 26, 2021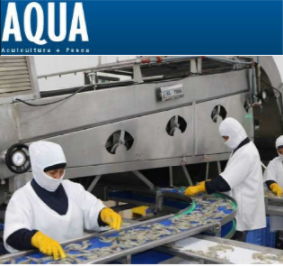 The notification does not represent a generalized sanction, but "it is a specific finding that involves the temporary suspension of a single company," they said from the Ministry of Production of Ecuador.
The General Administration of Customs of China (GACC) notified the Embassy of Ecuador in Beijing about the suspension of a shrimp export establishment due to the presence of the White Spot Virus (WSSV), for which the Ministry of Production, Foreign Trade, Inversiones y Pesca (MPCEIP) coordinates control actions and verifies compliance with the provisions of the agreement "Protocol for Inspection, Quarantine and Veterinary Sanitary Requirements for Frozen White Shrimp to be exported from Ecuador to China".
Source: aqua.cl | Read the full article here
---
Other Media | iPac.acuicultura: US researchers are committed to boosting the sea urchin fishery by relying on aquaculture

UNITED STATES
Tuesday, January 26, 2021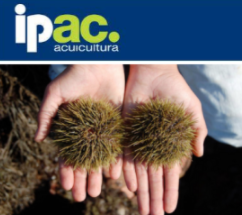 A team of researchers, aquaculture and fornation production specialists from Maine, Rhode Island and New Hampshire, will work to help transform the sea urchin fishery with the support of aquaculture.
Coleen Suckling, project leader, explained that "there is a strong international demand for sea urchins, driven mainly by the Asian market, however, North American suppliers are not meeting this demand, largely due to the decrease in natural stocks. and the increased regulation of stocks ".
Source: iPac.acuicultura | Read the full article here
---
Other Media | Fish Farmer: Iceland on track to break record for farmed fish exports

ICELAND
Tuesday, January 26, 2021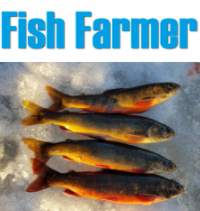 Preliminary figures suggest that Iceland set a new record for the export of aquaculture products last year.
Iceland's two main farmed fish exports species are salmon and Arctic Char.
The total figure is expected to be around ISK 29bn (£164.3m) a year on year, an increase in nominal terms of 17 per cent.
The figure will be seen as impressive in a year dominated by coronavirus and a pandemic which has shut thousands of restaurants around the world, hugely disrupting salmon sales.
The export figure for December ( which also includes agricultural products), is ISK 4.8bn (£27.4m), an increase of 58 per cent on the final month of 2019 when currency fluctuations are taken into account, but when there was no pandemic.

Author: Vince McDonagh / Fish Farmer | Read the full article here
---