IN BRIEF - Aquaculture company wants court-ordered buffer zone around fish farms

CANADA
Thursday, June 14, 2018


VANCOUVER - A B.C. lawyer says an aquaculture company's application for a court order banning specific protesters and the public from coming within 20 metres of its salmon farms is a breach of their licence and an attempt to prevent the public from monitoring the environmental impact of fish farms.
Marine Harvest, an Atlantic salmon farming company, filed the application in May asking the B.C. Supreme Court to ban three named protesters as well John and Jane Doe from entering the area within buoys surrounding structures at more than 30 sites.
Source: The Star Vancouver
---

PERU
Friday, November 16, 2018


Starting on December 3 rd , 2018 Mr.Louis P. Rens will be assuming management of the commercial department of TASA, succeeding Mr. Gustavo Ferreyros.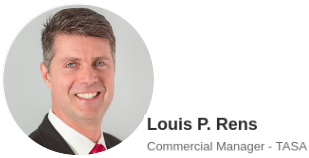 Louis has more than 20 years of experience in B2B high technology business development and sales leadership roles. Previously, he worked as the Commercial Director of Tecnofil S.A. (2013– 2018) and Head of Sales of Pratt & Whitney (2010 – 2013).
Louis is a Bachelor of Science in Business Administration from the University of Bath, England, and he also has a Master of Business Administration from the University of North Carolina, USA.
---
IN BRIEF - Upper Cook Inlet fishermen seek federal disaster declaration

UNITED STATES
Thursday, November 15, 2018


This season was a sour one for salmon fishermen across the Gulf of Alaska, and participants in multiple fisheries are seeking funding for relief.
The Board of Fisheries and Gov. Bill Walker already granted a disaster declaration for Chignik, which harvested next to zero sockeye salmon this year due to an unprecedented poor return to the Chignik River on the Alaska Peninsula. Sockeye salmon runs across the Gulf of Alaska failed to deliver this year, either in timing or in size, at a huge cost to fishermen.
Now the Upper Cook Inlet fishermen want a chance at federal funding to recover some of their losses. The set gillnet and drift gillnet fleet in Upper Cook Inlet harvested about 1.3 million salmon, 815,000 of which were sockeye, or about 61 percent below the 10-year average harvest of sockeye.
Source: ADN
---

INDIA
Thursday, November 15, 2018


The first state-level Maritime Search and Rescue (M-SAR) workshop organised at the Indian Coast Guard district headquarters near Panambur beach on Wednesday focussed on an integrated approach to enhance safety of fishermen in the sea.
Dakshina Kannada Deputy Commissioner Sasikanth Senthil S inaugurated the workshop, 'Meenugararu Namma Snehitaru – Fishermen Are Our Friends'.
The officer urged stakeholders to come up with a pin-pointed action plan to help the district administration and the Indian Coast Guard to make the coast safe for the sea farers. "The need of the hour is that all stakeholders work as a team," he stressed. 

Source: Deccan Herald
---
IN BRIEF - As Lobsters Decline, Fishermen Switch to Jonah Crab

UNITED STATES
Thursday, November 15, 2018


The lobster industry in southern New England has been on the decline for decades. As waters warm, some lobster fishermen are adapting by switching their catch to Jonah crab, a crustacean once considered a trash species.
Mike Palombo is captain of a 72-foot lobster boat, but his main catch is crabs.
He leaves from the Sandwich Marina for three-day fishing trips, going out over 100 miles to haul traps in the Canyons. One day this fall, he and his crew returned with around 23,000 Jonah crab and 2,000 lobsters in big saltwater holding tanks. "It was a good trip, very productive," he said. 
Jonah crab are sturdy, hard-shelled creatures, with black-tipped claws. They're about a pound apiece. You might not have heard of them, but Jonah crab are sustaining Southern New England fishermen left stranded by the decline of lobsters.
Source: WCAI
---
IN BRIEF - Crab Fishermen File Lawsuit Against Fossil Fuel Companies

UNITED STATES
Thursday, November 15, 2018


HALF MOON BAY - Deep-seated anger lingering from the loss of millions of dollars during the 2015 crab fishing season, has sparked a lawsuit filed against 30 fossil fuel companies by Bay Area fishermen.
The powerful Pacific Coast Federation of Fishermen's Associations claims the companies environment practices led to the appearance of a massive to massive algae blooms caused by warm ocean temperatures and the resulting domoic acid outbreak that delayed the fishing season.
"The scientific linkage between the combustion of fossil fuels and ocean warming, which leads to domoic acid impacts in our fisheries, is clear," Noah Oppenheim, executive director of the Pacific Coast Federation of Fishermen's Associations, told the San Francisco Chronicle. "We know it, and it's time to hold that industry accountable for the damage they've caused."
Source: SF CBS
---
IN BRIEF - Gov't introduces measures to revamp fisheries in Kenya

KENYA
Thursday, November 15, 2018


Slow growth of the fisheries sub-sector in Kenya has been attributed to climate change, environmental degradation and over-fishing.
This is in addition to post harvest losses which Agriculture Cabinet Secretary Mwangi Kiunjuri says is being addressed through establishment of value addition facilities and promotion of fish consumption as well as the planned establishment of a fish market and auction center in Mombasa.
Kenya will be joining the world in marking the Fisheries Day on Friday next week. Statistics show that at least 2 million people benefit directly or indirectly from fisheries in the country.
Soruce: KBC
---
IN BRIEF - WTO Members Prepare to Shift Gears in Fisheries Negotiations

WORLDWIDE
Thursday, November 15, 2018


WTO members negotiating a proposed agreement to tackle harmful fisheries subsidies held a second cluster of meetings last week as part of their September-December work programme, hearing reports about brainstorming sessions in "incubator groups" the week before and completing the streamlining of a document consolidating all existing proposals. 
Apart from the streamlining of the text and the consideration of incubator groups' reports, last week's cluster of meetings also included a "text-based discussion" focused on possible disciplines on subsidies that contribute to the fishing of stocks that are in an overfished condition. Efforts to translate various positions into draft provisions, however, remained difficult, sources said. 
"In terms of substance, there was not much movement at all. But we are still relatively early in the process, and nobody is going to make big moves at that stage," one delegate told Bridges. 
Delegates also began reflecting on how to organise negotiating work on fisheries subsidies next year, with various members calling for a shift in gears into full-on negotiating mode as the end-2019 deadline for reaching an agreement approaches.
Source: ICTSD
---
IN BRIEF - BFAR to investigate soaring prices of fish in markets

PHILIPPINES
Wednesday, November 14, 2018


MANILA - The Bureau of Fisheries and Aquatic Resources (BFAR) wants to know why the prices of selected fish varieties in local markets are high as compared to the issued suggested retail price (SRP) from the agency.
Earlier on Wednesday (November 14 2018), Agriculture Secretary and BFAR Director Eduardo Gondona made rounds in major markets in Metro Manila including Tandang Sora, Munoz, Balintawak and Kamuning Market.
They have noticed the staggering prices of various varieties of round scad or galunggong.
Source: UNTV News
---
IN BRIEF - Deepwater Horizon oil spill's dramatic effect on stingrays' sensory abilities

UNITED STATES
Wednesday, November 14, 2018


Marine fishes rely on their sensory systems to survive. A study is the first to quantify the physiological effects of whole crude oil on the olfactory function of a marine vertebrate -- the Atlantic stingray. Results of the study, confirm that exposure to crude oil, at concentrations mimicking those measured in coastal areas following the Deepwater Horizon oil spill in 2010, significantly impaired olfactory function in the Atlantic stingray after just 48 hours of exposure.
Source: Science Daily
---