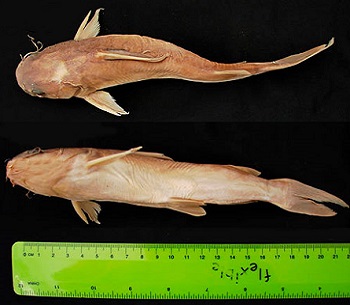 The sea catfish form part of the most abundant fish groups on the Mexican Pacific coastal ecosystem. (Photo: Conacyt)
Probiotic bacteria that could be used to farm marine catfish identified

MEXICO
Friday, December 07, 2018, 23:20 (GMT + 9)
A group of researchers from the Autonomous University of Baja California Sur (UABCS) has identified bacteria with probiotic potential in marine catfish, with probable implementation in the development of biotechnology for these fish farming.
The bacteria were identified in a study that aimed at quantifying, isolating and characterizing the microbiota present in marine catfish from La Paz Bay, Agencia Informativa CONACYT reported.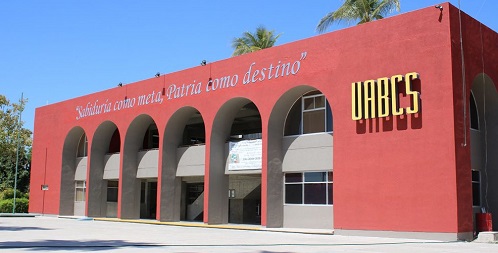 Autonomous University of Baja California Sur

According to Dr. Maurilia Rojas Contreras, head of the Food Science and Technology Laboratory of the UABCS, these bacteria can be used in research focused on broodstock management, larval farming, raising juveniles and raising catfish.
"We analyzed the probiotic potential of bacteria from the intestinal tract of these fish, quantifying the microbiota of the catfish's intestine of La Paz Bay; predominant bacteria were isolated, preferably lactic acid bacteria, which are generally not pathogenic and many of them are found in food," explained Dr. Rojas Contreras.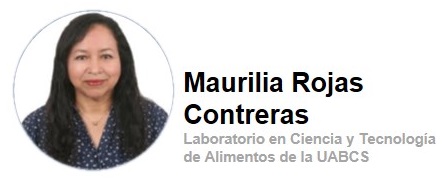 The study is part of a larger-scale research project seeking scientific and academic cooperation to address the aquaculture and fisheries resource issue in Mexico, prepared by the Inter-Agency Network for the Assessment of Management and Use of Aquatic Resources, with funding of the Programme for Scientific and Technological Development (PRODECYT) of the National Council of Science and Technology (Conacyt).

"From these bacteria we analyzed the capacity to adhere to the marine fish's intestinal mucosa in order to select bacteria that have the capacity to colonize these organisms because it is a prerequisite to select bacteria with probiotic potential for these catfish aquaculture; finally, those selected bacteria were identified molecularly to know their gender and species," explained the scientist.

The team that carried out the study performed a microbiological analysis of the gastrointestinal tract of 10 catfish from La Paz Bay, where they identified aerobic mesophilic bacteria, coliforms, Vibrio, lactic acid, fungi and yeasts. Of these bacteria, mostly lactic acid predominated.
The process consisted of extracting mucus from the catfish's intestine and marking it enzymatically. Afterwards, the scientists developed an adhesion test of the bacteria to the mucus marked by the Dot-Blot method, a technique to detect biomolecules, and selected those that they identified with greater adhesion.

In total, they were able to isolate 124 bacteria with different cell morphologies.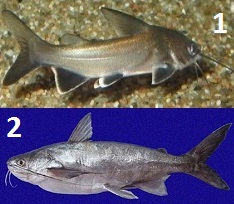 ► 1 Ariopsis seemanni - 2 Catfish panamensis

"An adhesion test was made to intestinal mucous membranes and it was observed that 44 per cent of these adhere to the intestinal mucous membranes; a total of 66 bacteria had the potential to colonize the catfish. Of this 44 per cent, 14 bacteria were selected to which DNA was extracted, they were amplified ribosomal genes, which were sent to be sequenced to a company in South Korea," said Rojas Contreras.

The isolated lactic acid bacteria that adhered to the mucus of the catfish digestive tract were 44 per cent, of which nine were molecularly identified, finding that the main bacteria in the studied catfish are Enterobacter and Enterococcus.

Of these types, a number of species of bacteria that have probiotic functions have been reported. However, scientists consider that it is necessary to carry out more in-depth studies before implementing them to fish farming, as they are not considered safe.
Marine catfish are one of the most abundant fish groups in the coastal ecosystems, particularly benthic, of the Mexican Pacific. In this region the existence of 13 species is recognized, such as the blue marine catfish (Ariopsis guatemalensis), tete marine catfish (Ariopsis seemanni) and the chihuil marine catfish (Bagre panamensis).

These species ecologically represent one of the most important groups in the structure, organization and functioning of these ecosystems, due to their diversity, density and biomass. In addition, they constitute an important fishery for artisanal fishermen or for the coastal ones.
Currently, these fish are not farmed with aquaculture technology and there are no estimates of their population density in the Gulf of California.

Ariopsis guatemalensis

"The only thing that is known is that it is being abundantly captures, although it is done so indirectly because its fillet is not top quality; nevertheless, it is caught together with other fisheries, such as shrimp," says Dr. Rojas Contreras.

"The concern is that as long as there are no censuses of the marine catfish stocks, we run the risk of destroying the species, then while we are organising population censuses, we are trying to get ready for catfish farming in several stages: larvae, juveniles and fish fattening," concluded the scientist.

The results of the present investigation will be able to establish bases to develop potential probiotic bacteria to protect these organisms in the first harvesting stages and to improve their larval survival.