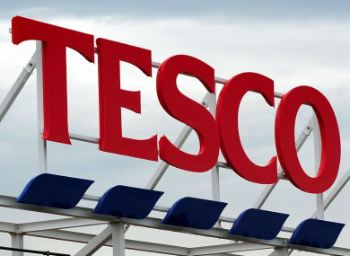 Tesco is the largest retail chain in the United Kingdom
Tesco directors acussed of fraud deemed not guilty

UNITED KINGDOM
Friday, December 07, 2018, 23:50 (GMT + 9)
Two former Tesco directors have been acquitted of charges of fraud and false accounting at Britain's biggest retailer after a 2014 scandal, dealing a major blow to the UK Serious Fraud Office (SFO).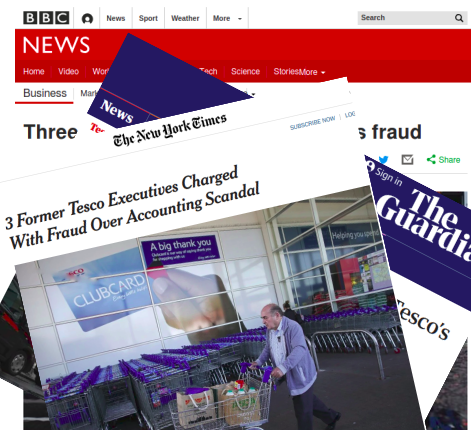 British newspaper coverage in 2014
The acquittal took place after the judge dismissed the directors' case stemming from an overstatement of Tesco's profit forecast of more than GBP 250 million (USD 318 million) due to lack of evidence, BBC News reported.
Both Chris Bush, former UK managing director, and John Scouler, former UK food commercial director, denied the charges.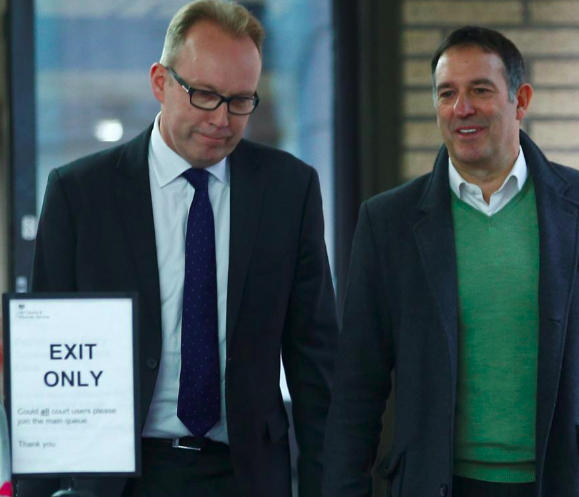 Bush and Scoule happily leaving court (Photo: Reuters)
It was alleged the pair were aware that income was being wrongly included in the company's financial records to meet targets and make Tesco look financially healthier than it was.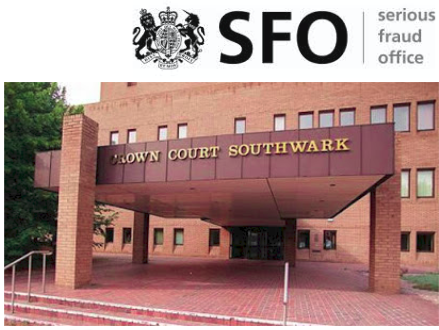 Exterior of the Southwark Crown Court in London ►
Tesco found that its profits had been overstated due to early recognition of payments from suppliers whose goods were sold in its stores, as well as delays in charging costs.
The SFO tried to have the decision overturned at Court of Appeal but was unsuccessful and the men were cleared by Court of Appeal judges.

Judge John Royce told a jury at London's Southwark Crown Court that the men had been acquitted by the Court of Appeal.

He said the Court of Appeal concluded that his judgment at the mid-point of the trial that the defendants had no case to answer was correct and refused the SFO permission to appeal, Reuters informed.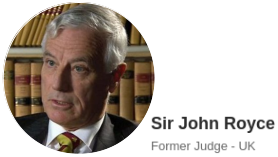 Bush and Scouler were charged in September 2016 with one count of fraud by abuse of position and one count of false accounting. A first trial was abandoned in February, shortly before the jury was due to retire to consider its verdict. The re-trial had been running since October.

"While I am delighted that my innocence has finally been established, it is troubling that Mr Scouler and I were ever charged," Bush said in a statement.
On September 22, 2014, Tesco issued a statement to the London Stock Exchange saying that during its final preparations for an interim results announcement, it had identified a 250 million pound overstatement of its expected profit for the half-year, mainly due to booking commercial deals with suppliers too early.
In the following weeks, Tesco suspended eight senior members of staff including Bush, Scouler and Rogberg. Its shares tumbled and the retailer was plunged into the worst crisis in its near 100-year history.
The profit forecast overstatement, identified three weeks after Dave Lewis took over as chief executive from Philip Clarke, was later raised to GBP 263 million.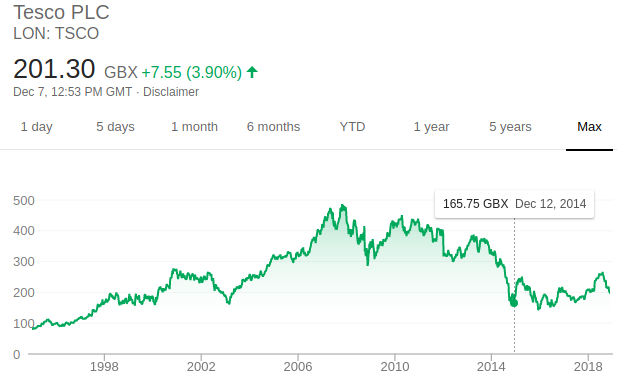 Value range in Tesco shares where it is possible to observe the sharp drop experienced in 2014
The forecast related to guidance published by Tesco in a trading update on August 29, 2014, downgrading its outlook.
Tesco has said it is a different company now, having transformed its business under Lewis.



editorial@fis.com
www.fis.com