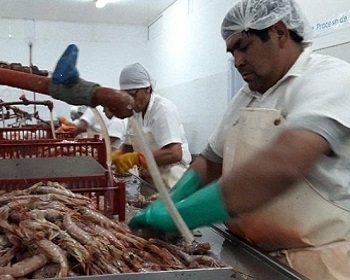 In the plant, shrimp, hake and megrim are processed, among other species.
San Antonio Oeste fishing terminal authorized to export processed fishery products

ARGENTINA
Tuesday, February 12, 2019, 01:50 (GMT + 9)
The National Food and Sanitary Quality Service (SENASA) authorized the Pesquera Artesanal Terminal (TPA) of San Antonio Oeste, Río Negro, to export the fish and shellfish that are processed there.
"From the Pesquera Artesanal Terminal (TPA) we observed there was interest from Chilean businessmen in the provincial fishermen´s product. That is why we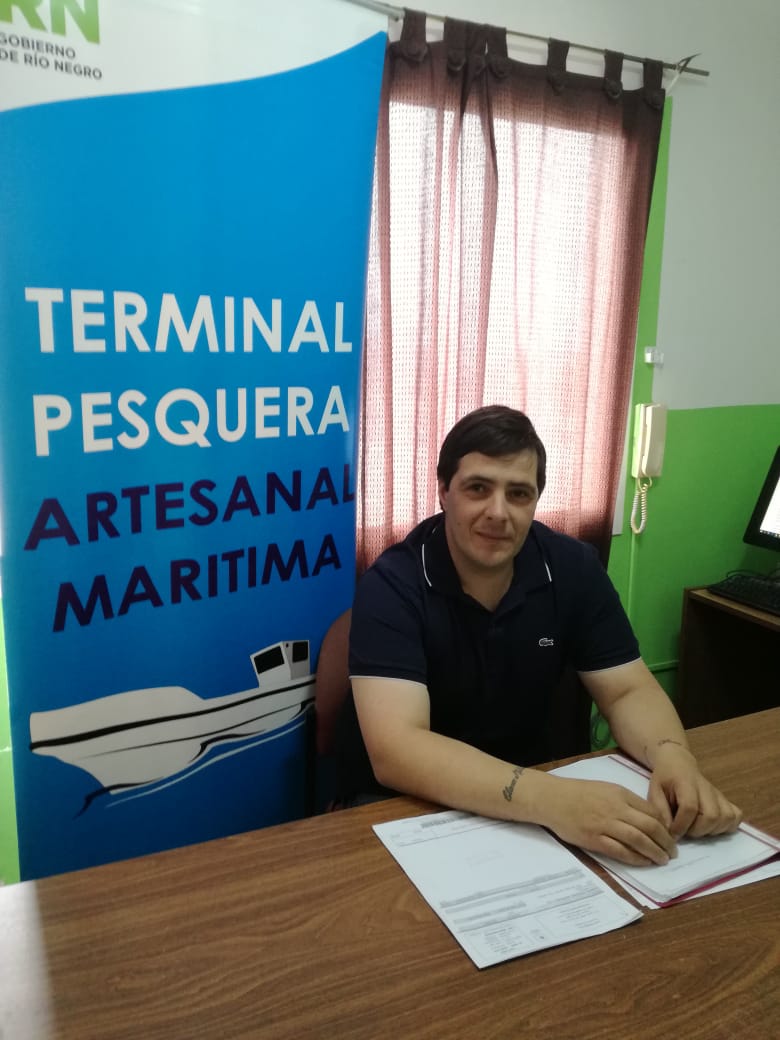 initiated the necessary procedures to obtain the SENASA authorization to export from TPA to any plant in Chile," said the director of fisheries coordination of the province Gastón Mazzei.
Photo: Gastón Mazzei ►
In dialogue with Télam, the official said that this terminal had been disabled several years ago "for infrastructure and administrative reasons."
To reverse this situation, the province of Río Negro made investments of more than ARS 2 million (approximately USD 53,000) for the refurbishment of the site and the purchase of an ice flake generating unit.
"This is the first step to look for other destinations, such as the European Union," said Mazzei.
In the plant, shrimp, hake and megrim are processed, among other species.
Rio Negro has a TPA and seven other plants, which are expected to install four more, according to APP.
The undersecretary of Fisheries of Río Negro, Jorge Bridi, explained that there are two types of sales, a minimum that goes to the domestic market and the export of frozen products to Thailand, Peru or El Salvador, for example, to be reprocessed there. The provincial government is trying to avoid this, because it considers that "it is a job that should be done in the province."