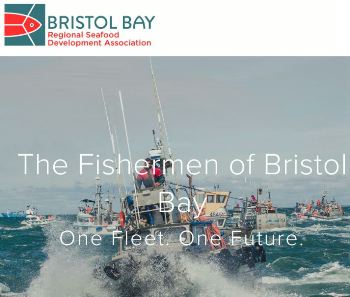 The mission of the BBRSDA is to increase the value of Bristol Bay seafood products for the benefit of fishermen.
Pebble Funding a Lawsuit Against BBRSDA

UNITED STATES
Tuesday, April 16, 2019, 20:10 (GMT + 9)
The Pebble Limited Partnership (PLP) is financing a lawsuit whose purpose appears to be silencing Bristol Bay fishermen and preventing them from participating in the Army Corps of Engineers comment period, which currently ends on May 30th.
This lawsuit was filed on April 1st against the Bristol Bay Regional Seafood Development Association ("BBRSDA"), purportedly on behalf of six commercial fishermen. The suit seeks to block the BBRSDA from funding educational efforts related to the Draft Environmental Impact Statement (EIS) on the Pebble Project, including both a technical review and outreach efforts.

Pebble Limited Partnership (PLP) is proposing to develop the Pebble copper-­gold­-molybdenum porphyry deposit (Pebble Deposit) in southwest Alaska as an open-pit mine, with associated infrastructure.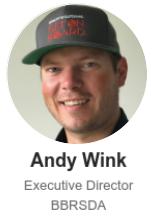 BBRSDA Executive Director Andy Wink stated, "We are a self-funded membership of fishermen seeking to promote the marketability, sustainability, and value of Bristol Bay seafood. We are engaging on the Pebble issue specifically because we are worried about its potential effect on both the abundance and the marketability of our product and the region's prolific salmon runs. The vast majority of BBRSDA's fishermen members consider the Pebble Mine to be their number one concern. All of BBRSDA's actions are geared towards building abundance and per-pound value and frankly, it's working very well. The average ex-vessel earnings per active permit in the Bristol Bay driftnet salmon fishery have nearly doubled in the past three years due to rising prices – meaning demand for wild Bristol Bay salmon has increased significantly."
YouTube video: Bristol Bay Sockeye Salmon: Wild Taste from an Amazing Place
"BBRSDA began a regional branding program in mid-2016 as a pilot project in 9 stores, and it's grown quickly to include promotions in over 1,000 stores in 2018. The fishery's reputation for abundant sockeye salmon runs from a pristine environment are critical elements of our marketing efforts. Retail prices for wild sockeye salmon—half of which is harvested in Bristol Bay—are nearly $3.00/lb. greater than farmed salmon fillets at retail. Consumers choose to pay more for wild sockeye salmon because it's a healthy, abundant, premium wild salmon species from a pristine and unspoiled environment. It's a unique resource unlike anything else in the world. The Pebble Mine could jeopardize that, and at the very least we believe it's important to engage in the permitting process so that if the mine does proceed, it's built with adequate safeguards for fishermen, residents, and sockeye consumers. If this lawsuit is meant as some sort of April Fool's joke on Bristol Bay fishermen by Pebble, we aren't laughing."
Source: BBRSDA