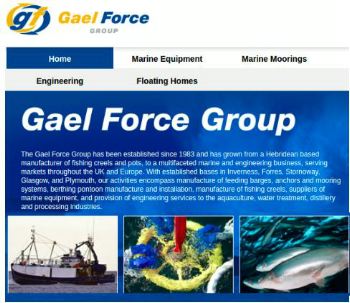 Investment programme to increase capacity and develop new products and services
Gael Force embarks on £1m expansion and innovation programme

UNITED KINGDOM
Tuesday, February 13, 2018, 02:00 (GMT + 9)
Last year, the company recorded an increase in turnover of close to 45% and added 50 new staff to its now 200-strong team – growth that was driven almost entirely by orders from producers of farmed Scottish salmon.

Now, Gael Force is embarking on a £1m investment programme to increase capacity and develop new products and services for these producers, helping to ensure that its technologies continue to meet the need for innovation within the sector.

Stewart Graham, Group Managing Director at Gael Force Group comments, "The growth of farmed Scottish salmon has been instrumental to the ongoing success of Gael Force. As farming practices become increasingly sophisticated, so too we have become increasingly innovative, resulting in new products such as the SeaFeed Offshore Feeding System."

"We look forward to developing even more added-value products and services over the course of this year, and our planned investment of over £1m in new capacity and R&D will enable us to grow our partnership with producers."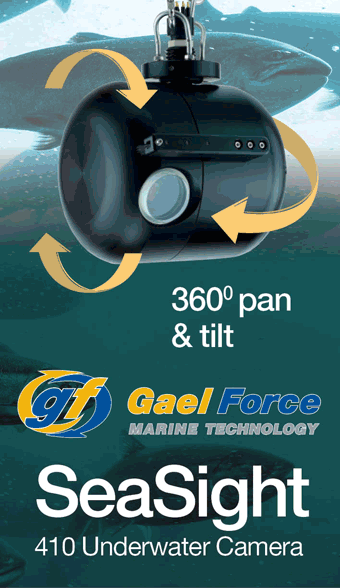 The announcement coincides with news that Scottish Sea Farms, one of the company's biggest customers of its moorings and barges, spent a record £100m procuring goods and services from locally based suppliers in 2017. This is up £13.9m on 2016 and is the result of a long-standing commitment to 'buy Scottish' wherever possible.

Jim Gallagher, Scottish Sea Farms' Managing Director explains, "The communities in which we farm are integral to our success, from their natural resources to their local workforces and businesses. It seems only fitting therefore that these same communities should derive maximum value in return; something we are proud to have grown again in 2017 and will strive to continue growing in 2018 and beyond.



"Having businesses like Gael Force innovate and thrive alongside us is not only great to see, it's also vital if we are to achieve industry and Scottish Government ambitions for the continued growth of the sector."

Stewart Graham adds, "I started Gael Force in Stornoway over 35 years ago. Since then, I've witnessed a huge turnaround in the remote and rural communities and economy of Scotland's Highlands and Islands – a turnaround that I would attribute in very large part to the growth of the Scottish aquaculture sector, and the jobs and business it has generated. I'd go as far as to say that it has been transformational."

It's estimated that salmon farming as a whole contributes £558m to the national economy in GVA and generates a total spend of £390m on local suppliers and services.