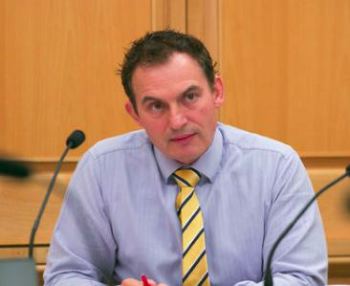 Fisheries Minister Stuart Nash. (Photo: VNP / Phil Smith)
WWF expresses satisfaction at electronic catch reporting introduction

NEW ZEALAND
Saturday, September 15, 2018, 01:20 (GMT + 9)
Fisheries New Zealand Minister Stuart Nash has announced that electronic catch and position reporting will be implemented across the entire fishing fleet, which was welcomed by Environmental group WWF-New Zealand.
The decision stems from the fact that electronic reporting enables more accurate and timely information to be gathered on commercial fish catches.
"Electronic catch and position reporting is already in place for trawl vessels over 28 metres in length that make up most of the deep-water fleet. They account for 70 per cent of the catch," Nash said. Smaller vessels predominantly working inshore fisheries will now be subject to monitoring.
The largest trawl boats are already using this technology, which will be progressively rolled-out across the rest of the NZ fishing fleet during 2019.
"WWF-New Zealand welcomes this announcement. It is extremely difficult to manage what is not properly measured so enabling more timely and accurate reporting is vital for sustainable fishing," pointed out WWF-New Zealand Chief Executive officer Livia Esterhazy.
"We urge the government to follow this with placing cameras on boats which will further promote accurate reporting, ensure transparency and help fishers who are doing the right thing to prove it," the officer stated.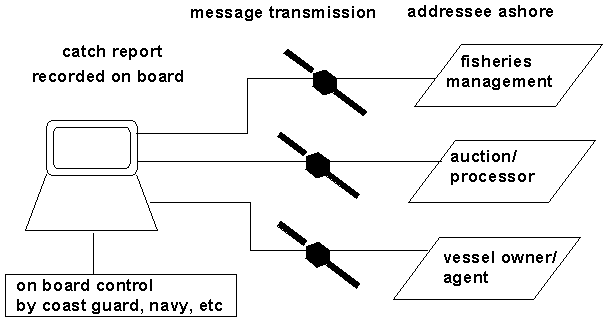 "By conceiving the electronic log as an integrated tool, the concept of catch reporting loses some of its political edge as far as the vessel operators are concerned".(FAO)
Meanwhile, Minister Nash recognised there will be a cost to purchase the electronic catch and position reporting equipment from technology providers but that is difficult to estimate until providers publish their pricing.
The expanded roll-out was delayed last year due to issues around technology and specifications, such as the frequency and timing of reporting, how to deal with equipment failures at sea and how to protect commercially sensitive information such as the location of fishing spots.
"After consultation with the industry and others, we are in a better position to make sure it works," Nash said. "Officials will continue to work with the fishing industry for the remainder of the year to resolve any technical questions," he said.
For his part, Jeremy Helson, chief executive of Fisheries of Inshore New Zealand, told BusinessDesk the organisation has no way of assessing the plan.
"We have not been told about any of the changes that have been made to the regulatory regime after the consultation that closed in June this year. As such, we don't know whether our concerns have been addressed," he said in an email.
Helson also said there are currently no commercial providers of software or hardware systems yet so it is difficult to know whether the timeframe is feasible, or what the costs may be.
The electronic catch and position reporting is part of a wider digital monitoring project. Nash said he's considering options for introducing on-board cameras for commercial fishing vessels. A final decision needs Cabinet approval and wider public consultation.
Helson said a range of policy work is required before cameras are considered.
Related article:
- New innovative trawl technology approved for commercial operations