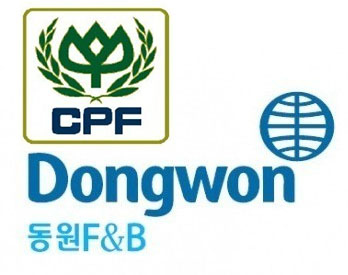 Dongwon, in collaboration with CPF, intends to expand sales in the South Asian market.
Dongwon F&B expands in Southeast Asia through deal with CPF

SOUTH KOREA
Friday, August 10, 2018, 22:20 (GMT + 9)
Korean food company Dongwon F&B has signed a memorandum of understanding with Thailand-based Charoen Pokphand Foods to expand its presence in the Southeast Asian market.
Through the deal, signed by Dongwon F&B CEO Kim Jae-oak and CPF CEO Sukhawat Dansermsuk, both firms outline their mutual collaboration.
"Prior to this deal, we exported just few of our products like seaweed to Southeast Asia. From now, we expect to export a bigger variety of products including pet food and home replacement meals through CPF's retail channels," a Dongwon Group spokesperson told The Investor.
In addition, Dongwon will import products from CPF to sell them in South Korea.
The Thailand-based food company is an affiliate of CP Group, the biggest conglomerate in Thailand that also operates convenience stores.
CPF's annual sales on average reach around KRW 17 trillion (USD 15.21 billion).
In 2000, Dongwon F&B was spun off from Dongwon Industries and its sales in 2017 reached over KRW 2.5 trillion. The company is known for its popular tuna cans, which account for 20 per cent of its sales.