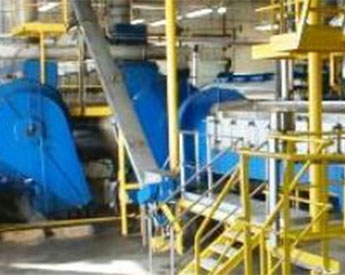 Shetland Fish Products Limited fishmeal plant. (Photo: Pelagia)
Pelagia acquires Shetland fishmeal plant

NORWAY
Thursday, July 12, 2018, 02:30 (GMT + 9)
Pelagia AS has acquired 100 per cent of the shares of Shetland Fish Products Limited (SFP), which operates a fishmeal plant at Heogan, Bressay, Scotland.
Pelagia's representatives consider that the integration of SFP to its operations of fishmeal and pelagic processing plants is complementary to maximising the potential of herring and mackerel products from Shetland.
In addition, they believe that with the summer herring season starting in July, there will be offal supplied to Bressay for turning into quality fishmeal and oil.
Pelagia AS, owned by Austevoll Seafood ASA and Kvefi AS, is a leading producer of pelagic fish products for human consumption, and an important supplier of essential ingredients in all kinds of fish- and animal feed; protein concentrate, fishmeal, and fish oil.
The company operates 26 factories in Norway, the United Kingdom, Ireland, and Denmark. Twenty-three of the factories are 100 per cent owned, while three are partly owned associates.
The Food division exports close to 100 per cent of its products, while Feed's products are mainly sold in the domestic market as essential ingredients in fish- and animal feed production.
Shetland Fish Products Ltd was founded in 1880 and includes the wholesale distribution of fresh, cured, or frozen fish and seafood.

editorial@fis.com
www.fis.com