Fish meal processing plant (Photo: Stockfile)
Fish meal and fish oil industries are wiping out India's marine resources

INDIA
Monday, January 13, 2020, 00:00 (GMT + 9)
Tonnes of fish caught through unsustainable fishing are being used by the fish meal and fish oil (FMFO) industries which supply feed to global aquaculture chains. These are wreaking havoc on fish stocks. The FMFO industry was considered a solace for fishermen as it purchased the trash fish (which is not edible) that came in with the catch. But the scenario has changed as the FMFO industries have now turned into a threat to the fisheries sector as the income from supplying to these industries is driving unsustainable fishing.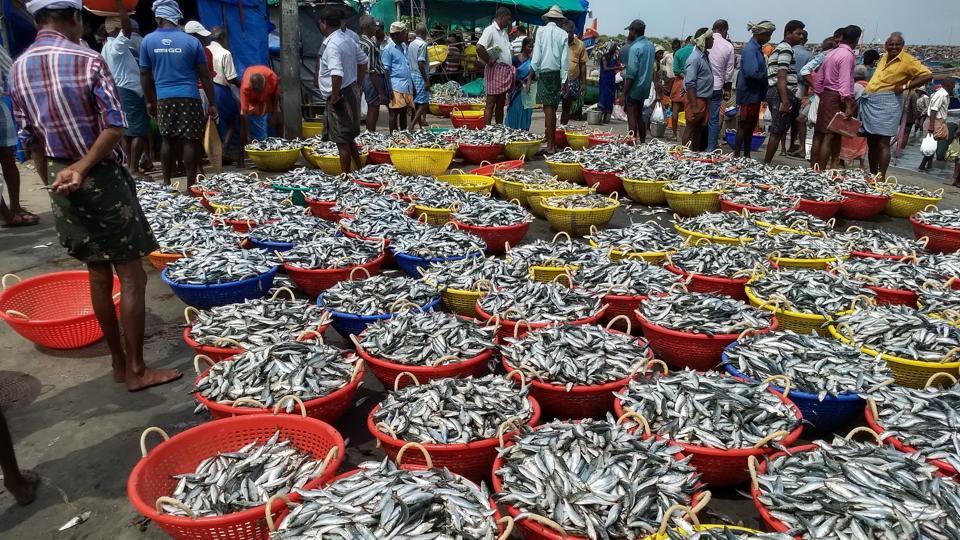 Landnig of oily sardine (Photo: Stockfile)
A study in India, Vietnam and Gambia by Netherlands-based Changing Markets (CM) Foundation highlights the hazards caused due to the present functioning of these industries. Tonnes of fish, including juvenile and edible ones, are being caught, processed and exported to various countries resulting in the collapse of fish stocks and marine ecology, imbalances in food security and causing severe environmental issues, pollution and overexploitation, said the study report, "Fishing For Catastrophe."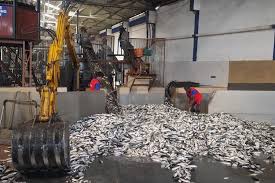 As part of the study, in India, two regions were selected—the Mangalore-Karwar belt and the Vishakhapatnam region of Andhra Pradesh.
Processing plant for fish meal and fish oil (Photo: Stockfile)►
Indigenous fishermen communities across Indian coastal areas predict an end to fisheries soon. The topmost reason they cite is unsustainable fishing driven by the income from the FMFO industry.

In 2017, India's aquafeed market was valued at $1.20 billion. Its domestic feed mills (fish feed factories of India) have the capacity to produce 2.88 million metric tonnes (MT), said the study.
Source: Haritha John/Quartz India | Read full article here