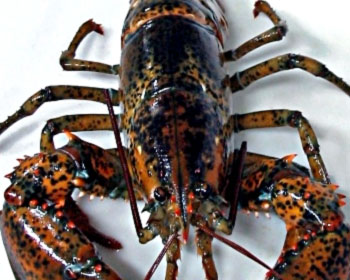 A new legislation prohibits a widely used culinary practice with lobster in restaurants around the world.(Photo: Roberto Rodriguez CC BY-SA 3.0)
Swiss government bans cooking live lobsters in boiling water

SWITZERLAND
Saturday, January 13, 2018, 00:20 (GMT + 9)
As part of its animal protection program, the Swiss government has decided to ban the practice of cooking live lobsters in boiling water. Otherwise, it established that the crustaceans should be stunned first and then killed.
The government rules, which will start having effect since March, also state that live crustaceans, such as lobster, can no longer be transported in icy water, as they have to kept in their natural environments.
The only accepted practices to kill the crustaceans will be using electric shock or the "mechanical destruction" of the lobster's brain, as to Swiss public broadcaster RTS informed.
Animal rights advocates and some scientists say that lobsters and other crustaceans have sophisticated nervous systems and are likely to experience significant pain when cooked alive in boiling water.

In June last year, the Supreme Court of neighboring Italy ruled that lobsters should not be kept on ice in restaurants, because this causes them unjustifiable suffering before they are slaughtered for consumption.

The new Swiss legislation also seeks to do away with illegal puppy farms and ban automatic devices that punish dogs for barking. In addition, urges public event organizers to ensure animals´ welfare.

editorial@fis.com
www.fis.com