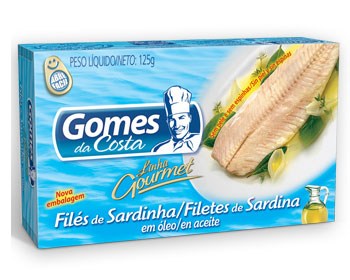 Sardines branded Gomes da Costa. (Photo: GC)
Canned sardine manufacturer must pay compensation for collective damage

BRAZIL
Wednesday, June 13, 2018, 01:30 (GMT + 9)
The Third Section of the Superior Court of Justice (STJ) rejected the appeal filed by GDC Alimentos, owner of the Gomes da Costa brand, and decided to uphold the sentence for collective moral damages imposed on the company for the sale of canned sardines with a weight that is different from the one advertised on the packaging.

In addition to arguing that the violation of individual rights can, in theory, cause collective moral damages, the Court recognized the legitimacy of the Public Ministry to judge collective actions in defense of those interests.

According to this ruling, the value of collective moral damages, set at BRL 100,000 (approximately USD 27,000), is not unreasonable. The company had already been sentenced in the first and second instances to pay that compensation value for collective moral damages, in addition to not being able to sell the sardines with less weight than advertised.

In 2014, the Public Prosecutor's Office of Rio Grande do Sul received complaints from consumers about the decrease in the amount of sardines in cans, in contrast to an increase in oil content. After the refusal of the company to sign an agreement to correct this behavior, the MP initiated a collective civil lawsuit, due to the lack of the right action regarding the amount and the consequent damage to the consumers.

Judge Nancy Andrighi rejected the company's statement that the Public Ministry did not have the legitimacy to initiate legal action. In this regard, she considered that "the interests protected in the present public civil action reach the universality of the potential consumers of their products, and not only specific cases in which the discrepancy between the number of sardines and the information contained in the container was verified."

She also recalled that throughout the process it was verified that the company did not seek at any time to inform consumers about the possible variation of the existing content in the cans, nor did it reduce the reported value in order to comply with the requirements imposed by the valid legislation.

"Serious violations of contractual public morality, of reasonable significance that goes beyond the limits of tolerability, have been reported, so the necessary requirements for the conviction of the plaintiff to compensation for collective moral damages have been established," Andrighi concluded.