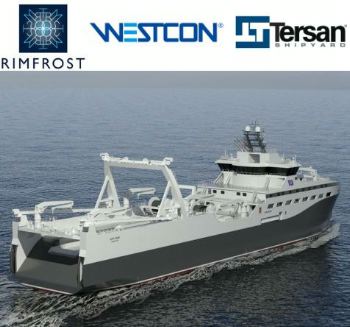 Tersan shipyard nominated to build the antartic krill trawler for Rimfrost

NORWAY
Tuesday, January 14, 2020, 00:10 (GMT + 9)
Norwegian krill processor Rimfrost has awarded a contract to Westcon for building a new krill fishing vessel worth more than NOK 1 billion (USD 112M). The maritime cluster in Sunnmøre and other Norwegian enterprises stand to secure almost NOK 500 million in orders from the project.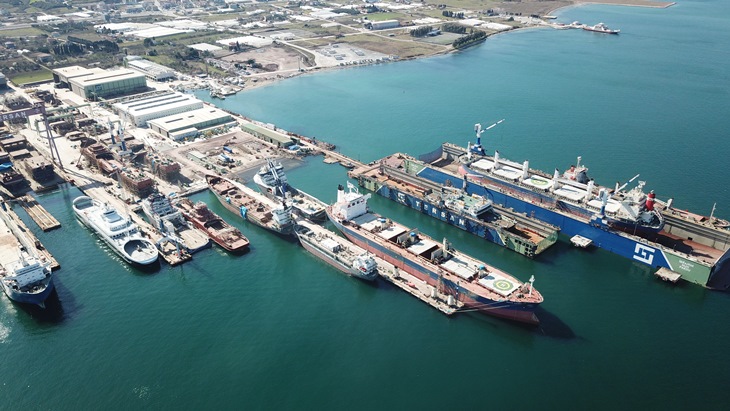 Tersan shipyard
Turkey's Tersan Shipyard has been awarded a contract to build the new trawler/processor.
The 120-meter-long vessel has been designed by Kongsberg Maritime on the basis of green technology, and satisfies such standards as the DNV GL Clean Design class notation and the IMO's Polar Code,where all processes are planned to minimise emissions and achieve extensive energy reuse. "A contract of this kind will mean a lot for us, and it's inspiring to partner Rimfrost in such an innovative project," says Monrad Hide, sales manager for ship design at Kongsberg Maritime.
Plans call for the vessel to be ready for use in 2022. Rimfrost has an option for a further ship. In awarding krill licences, the Norwegian Directorate of Fisheries has previously reported that key emphasis is given to how environmental, innovation, research and development considerations have been taken into account. On the basis of these factors, the directorate concluded onthe same occasion that Rimfrost had the best application.