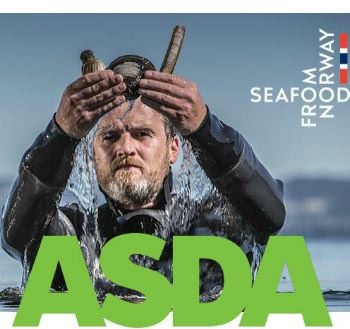 The UK is Norway's biggest market for whitefish such as haddock and cod
Seafood from Norway and UK retail giant reach agreement on cod, haddock

NORWAY
Wednesday, September 18, 2019, 23:30 (GMT + 9)
The partnership, which launched across 400 ASDA stores across the UK last week, is part of the retailer's commitment to delivering great quality and transparently sourced seafood for its customers.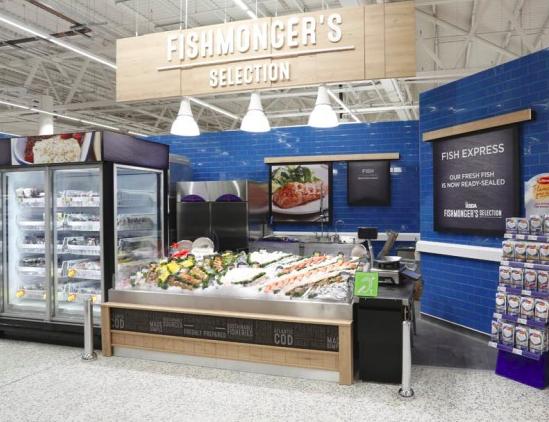 Photo: ASDA

ASDA stores across the UK will be stocking line-caught Norwegian cod and Norwegian haddock with the Seafood from Norway origin branding. As part of the initiative, ASDA will drive engagement amongst its target customers through a number of in-store visuals and marketing initiatives, including the Seafood from Norway logo on pack, branded information barkers on refrigerator shelves, 'Ice Spikes' at the fresh fish counters at select stores, and social media activity.



"This is the first major retail campaign targeting British consumers with the Seafood from Norway origin mark. Together with New England Seafood and ASDA we can communicate the unique qualities of Norwegian cod and haddock to a huge proportion of seafood loving British consumers through this partnership, "says Hans Frode Kielland Asmyhr, UK Country Director at the Norwegian Seafood Council.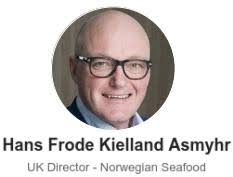 Underpinning the agreement is ASDA's long-term goal to providing 100% sustainably sourced fish. Norway's stringent reporting regulations permit retailers to have greater transparency and full traceability with its fishermen and suppliers. In turn, this grants ASDA to be more open and honest with its customers.

"We know consumers increasingly want to know where their food comes from and that the seafood on their plate is sustainably sourced. Partnerships with large retailers, such as this one, is a fantastic way to communicate that origin matters," says Kielland Asmyhr.

The UK is Norway's most important export market for whitefish. Cod and haddock are two of the UK's most popular species for domestic consumption, but British waters are only able to provide for about a quarter of the demand. Norway is already responsible for 33% of haddock and 24% of cod consumed in the UK, and this partnership further demonstrates the need for sourcing sustainable and qualitative seafood whilst protecting the fishing industry for future generations and wildlife.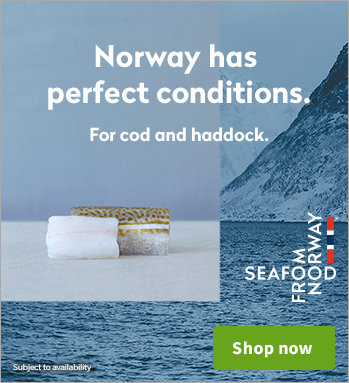 Photo: ASDA
Norway's most important market for whitefish

The UK is Norway's biggest market for whitefish such as haddock and cod. So far this year the direct export has seen solid growth, with 10,000 tonnes of cod exported over the first eight months of 2019. This is an increase from 8,500 tonnes at the same time last year, and is driven to a large part by growth in export of whole frozen cod.

Haddock has seen a small decline in volumes so far this year, with 12,000 tonnes exported over the first 8 months of 2019. This is a reduction of 2,000 tonnes against the same period in 2018.