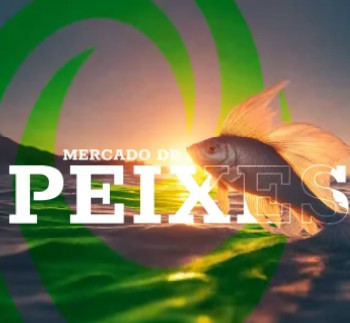 Image: AgroNews / FIS
Tilapia market: Price reaction and advances on the horizon

BRAZIL
Tuesday, September 19, 2023, 01:10 (GMT + 9)
See how the week went in the fish market and what the prospects are for the aquaculture sector in Brazil
In a scenario that reminds us of a déjà vu similar to that experienced in August 2022, now, in August 2023, we again observe a reaction in prices paid to producers in the fish market. Francisco Medeiros, president of the Brazilian Fish Farming Association – Peixe BR, analyzes the main market figures this week and outlines some perspectives for the sector.
Price variations and featured regions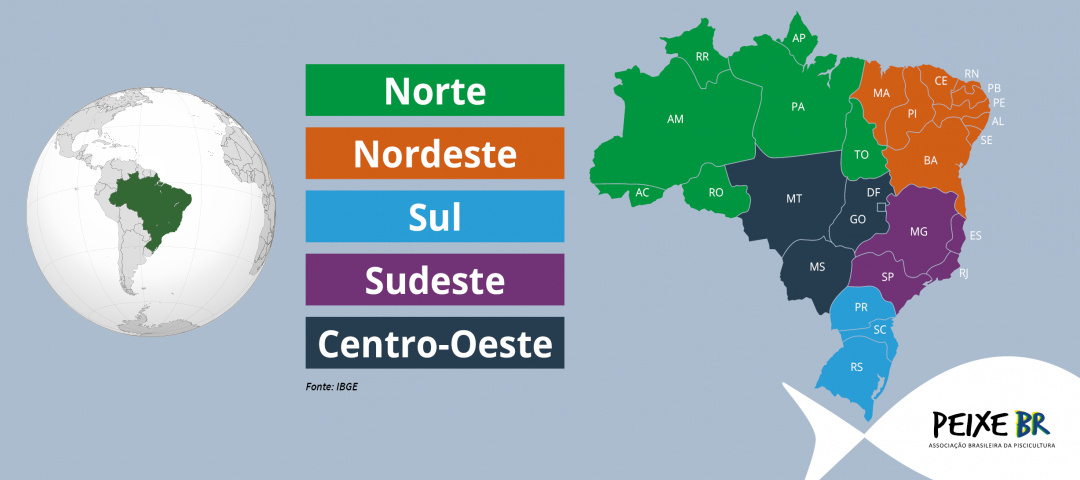 Source: Stockfile FIS
Looking at the week's numbers, our focus is on the CEPEA price indicator for the Great Lakes Region, where an addition of three cents to the average price puts us at a level of R$9.71 (USD 2) per kilo. Heading to the North of Paraná and the South of the state of São Paulo, we witnessed a significant increase of five cents in the average price, reaching R$ 9.56 (USD 1.97). Western Paraná, the region that leads tilapia production in Brazil, remains stable with a kilo of tilapia costing R$ 9.33 (USD 1.93). In Morada Nova de Minas, after weeks of stability, we recorded an increase of two cents, placing the average price at R$ 9.32 (USD 1.92).
Movements and trends

In this scenario of price reaction, it is notable that producers are beginning to wake up, pushing their stocks to the market and responding to growing demand. However, an intriguing factor unites all the regions surveyed: the drop in the average weight of fish. A change that points to deeper nuances in the industry.
Native Fish: Offer and prices at stake
The native fish market presents us with a different picture, with a continually low supply and prices that are also below average. This intriguing trend invites closer analysis, which promises to bring us clearer understandings in the coming months. Let's pay attention to the signs.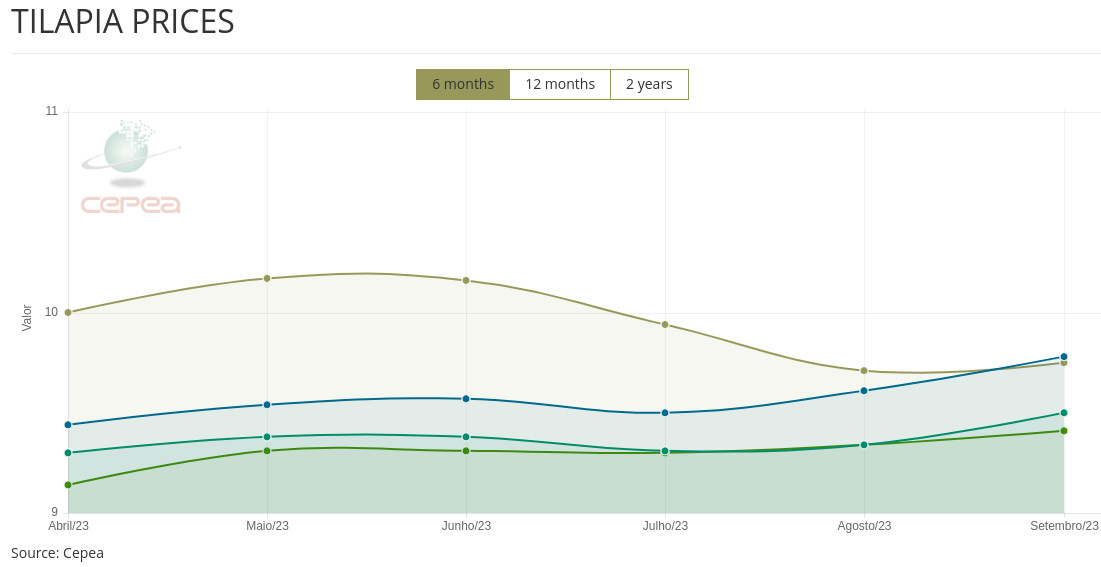 Sustainable developments and partnerships
In addition to price movements, the week was full of exciting developments. The inaugural class of the Ministry of Fisheries and Aquaculture's multiplier course stands out as an effort towards competitiveness and gains in the industry. At a meeting at Embrapa Territorial in Campinas, mariculture intelligence technology proved to be a crucial tool for our sector, indicating future partnerships to improve our competitiveness.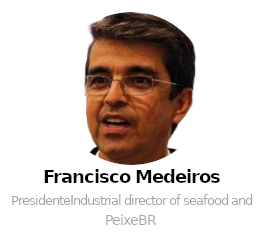 Geographical indication and political dialogue
A very important piece of news involved obtaining the geographical indication for Tambaqui do Vale do Jamari, in Rondônia. This achievement highlights the importance of valuing regional products and services, bringing advantages and responsibilities. And speaking of political dialogue, a meeting with deputy Pedro Lupion, president of the Parliamentary Agricultural Front, revealed efforts to include fishing guidelines in the tax reform.
To conclude, like a river in constant movement, the fish market holds surprises, twists and turns and opportunities for us. Keep an eye on trends and be prepared for more important news next week. With each movement, new doors open for a sector that reinvents itself in search of a promising future.
Author. Vicente Delgado | AgroNews (Traslated from the original in Portuguese)

editorial@seafood.media
www.seafood.media