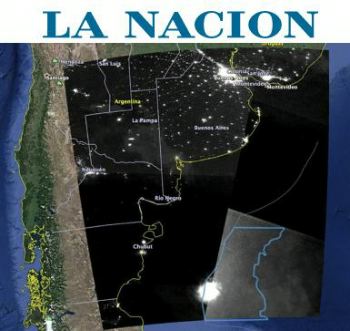 '...the adoption of unilateral decisions on highly sensitive aspects in geopolitical terms only manages to isolate us from the international scene'
Marine Protected Areas: a dangerous simulation

ARGENTINA
Monday, October 25, 2021, 01:00 (GMT + 9)
Marine Protected Areas (MPAs) are one of the most suitable environmental management tools to ensure sustainable management of renewable resources. Currently, the Chamber of Deputies is debating a bill to create the Benthic Blue Hole Marine Protected Area. By defining it as benthic, its protection is restricted to the organisms that inhabit the seabed. The initiative seeks to implement an MPA on the areas of the Argentine Continental Shelf, which exceed the Exclusive Economic Zone (EEZ). Likewise, since it is a benthic area, its protection would cover only the seabed and subsoil, leaving out the upper layers and columns of water.

The project in question is impractical, inefficient, and counterproductive. We understand that there are at least eight main critical points around the proposal:
It does not offer comprehensive protection of the ecosystem in its entirety nor is it effective against illegal fishing, therefore, it does not protect our marine resources from the greatest threat in the area, which is destructive fishing carried out by foreign fleets, in particular the Chinese fishing fleet by be the most numerous.
It presents great difficulties for surveillance and control actions, affecting governance, given that Argentina has limited resources to protect its EEZ. Additionally, the control of third-flag vessels in international waters has severe limitations in the prevailing international regulations.
There is no scientific or biological criterion for its delimitation, taking into account that the cut of the AMP to the West is not based on the criteria recommended by the technicians.
No budget item has been assigned to it, a fundamental aspect for proper management, considering that the existing MPAs in Argentina are currently under-financed.
It favors offshore hydrocarbon exploration and exploitation projects, observing the 10% cut made on the original surface to benefit the oil lobby, reducing the surface to 148,000 km².
It would not add to the percentage of existing Marine Protected Areas, considering that the current percentage of 8.2% corresponds to the spaces of the Exclusive Economic Zone, not including the spaces under the jurisdiction of the Argentine Continental Shelf.
It would generate the possibility of a mirroring effect and negative consequences in the face of the claim to sovereignty with respect to the Malvinas Islands.
It would complicate negotiations within the framework of the BBNJ, a new international agreement that aims to create MPAs in international waters, protecting the entire ecosystem in a comprehensive and effective way.
One of the aspects that generates the greatest concern - point 7 - is that the adoption of unilateral decisions on highly sensitive aspects in geopolitical terms only manages to isolate us from the international scene. Likewise, since it is located within an area in dispute of sovereignty with the illegitimate occupant of the South Atlantic archipelagos, the establishment of the Blue Hole could give way to an action of "mirroring" by the usurper state, discretionally creating conservation devices with the objective of consolidating the position of the alleged coastal state in the South Atlantic. This effect, which seems not to have been properly evaluated by the authors of the project, could represent a potential threat and aggravation in the face of the conflict to claim Argentine sovereignty.

Due to the complexity of the subject, it is essential to approach it with the scientific rigor it deserves, through a participatory, broad and transparent process, without falling into distracting initiatives that aim to politicize technical and highly sensitive issues.

Just as in the past we have supported, and will continue to do so, the proposals for Marine Protected Areas and we agree that the conservation of the environment and sovereignty should be state policies, we propose to reconsider this project and other parliamentary initiatives presented along the same lines, placing special focus on the scientific and geopolitical aspects necessary for it to meet real objectives of protection of the marine ecosystem.

Author/Source: Mariana Zuvic / La Nación (translated from original in spanish)


---
Related news: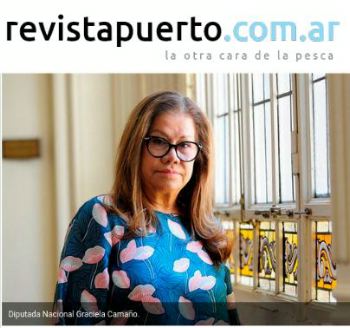 8/4/2021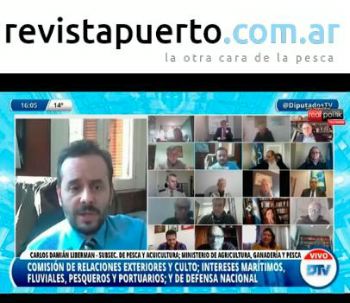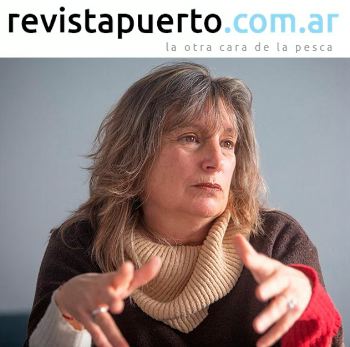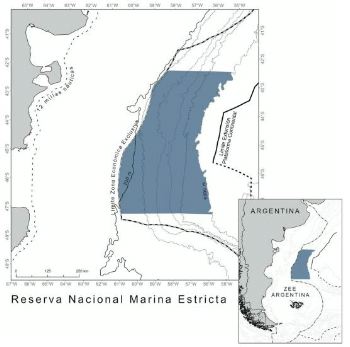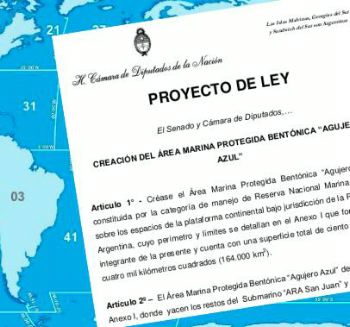 editorial@seafood.media
www.seafood.media