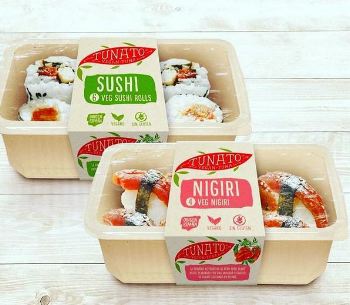 Tunato – Tomato-Based Sushi Tuna Product From Spain
This Spanish startup turns tomato into plant-based raw tuna

SPAIN
Tuesday, October 26, 2021, 07:00 (GMT + 9)
The following is an excerpt from an article published by Business Insider:
The Spanish startup Mimic Seafood is the creator of Tunato, a plant-based tuna designed for raw preparations such as sushi or ceviche and whose main ingredient is tomato.
Although the pandemic temporarily paralyzed their plans, next year they hope that their vegetable alternative to fish will reach several countries in the European market, including Spain.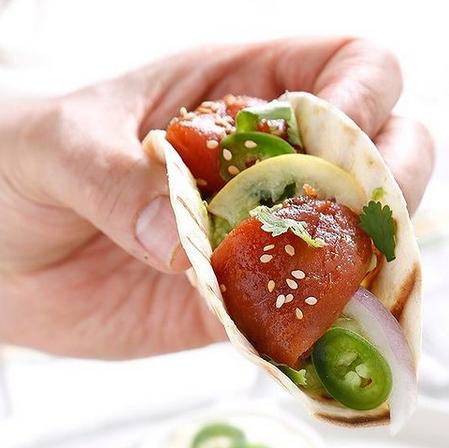 Demand for alternative and plant-based proteins is a juicy reef that continues to grow: while fake or lab-grown meat accounts for the biggest slice of the pie, the global market for plant-based fish is projected to grow Awesome.
The data illustrates the potential of the segment. U.S. sales of plant-based seafood grew 23% in 2020 to $ 12 billion, Bloomberg reports with data from the nonprofit Good Food Institute.
In addition, investment in the United States reached $ 70 million in the first half of 2021, exceeding the sum of the last two years combined. Only in these first 6 months of the year the alternative seafood sector has received injections worth 116 million dollars in this segment, as reported by VegEconomist.

Several startups want to lead this sea food revolution: from BlueNalu's fish cell culture to Aqua Cultured Foods 'lab-fermented shellfish or Revo Foods' plant-based smoked salmon. And a Spanish startup also shines. Mimic Seafood, with whom Business Insider Spain has had the opportunity to chat.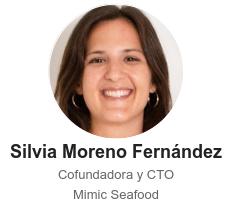 "The boom in plant-based proteins is associated with companies like Beyond Meat, and currently there are many meat alternatives, but the world of fish is still to be exploited. It continues to be a very small niche," explains Silvia Moreno Fernández, co-founder and CTO of Mimic Seafood.
Tunato, tomato-based raw tuna 'made in Spain'
Mimic Seafood launched to develop Tunato, a tomato-based product that simulates raw bluefin tuna, for preparations such as tartare, sushi, poke or ceviche, typical of many cuisines around the world such as Japanese, Hawaiian or the Peruvian.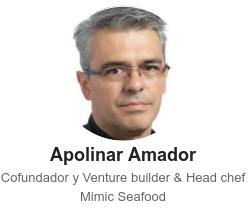 Apolinar Amador, another of the co-founders, is a chef with more than three decades of experience in the kitchen. "He concluded that tomato could be a good ingredient to start with."
This fruit so typical of the Mediterranean diet is integrated with olive oil or spices and undergoes a dehydration process in the oven. The temperature gives the Tunato that intense red color that is so associated with a brilliant bluefin tuna nigiri.
"The tomato is not crushed, but we respect the integrity of the ingredient, keeping it as intact as possible," explains Silvia Moreno.
The startup's commitment to offering an alternative to tuna has an important environmental weight: it is the species most affected by overfishing. "There is more awareness about reducing meat consumption and although it is true that fish is much healthier, it carries other environmental problems." (continues...)

Author / Source: Andrea Nuñez-Torrón Stock / Business Insider | Read the full article by clicking the link here (only available in Spanish)
editorial@seafood.media
www.seafood.media