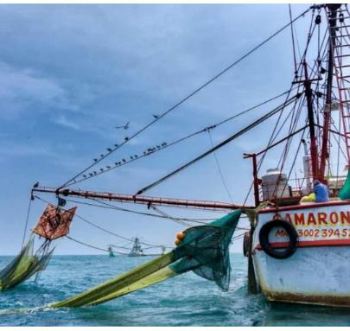 Photo: Stockfile
The US lifts the embargo against Mexican shrimp, without exception

MEXICO
Tuesday, October 26, 2021, 06:50 (GMT + 9)
The United States Department of State formally informed the National Aquaculture and Fisheries Commission (Conapesca) about the recertification of wild Mexican shrimp, after the embargo decreed on April 30, due to the misuse of Turtle Excluder Devices (DET's).
In this way, the US market is reopened for shrimp caught by the deep-sea fleet and coastal fishing, without restrictions, confirmed Conapesca.
On October 2, Excelsior announced that after conducting an inspection visit from September 16 to 30, the US envoys from the State Department and the United States National Oceanic and Atmospheric Administration (NOAA), left very pleased with the work of the shrimp boats.
Photo: courtesy CONAPESCA
On average, the offshore fleet of the ports of Tampico, Campeche, Peñasco, Guaymas, Topolobampo and Mazatlán, obtained a 93 percent degree of compliance in the use of TEDs.
In a statement, Conapesca stressed that the recovery of the certification is the result of a coordinated work and effort within the Government of Mexico, between the Secretariat of Agriculture and Rural Development (Sader), Secretariat of the Navy (Semar), Secretariat of Relations Foreign Affairs (SRE), Ministry of Economy (SE).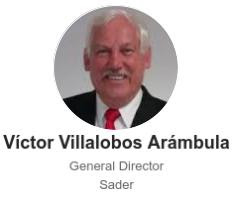 As well as the Ministry of Environment and Natural Resources (Semarnat), through the Federal Attorney for Environmental Protection (Profepa), as well as the Embassy of Mexico in the United States and the national shrimp industry.
"This certification clearly demonstrates that between the Governments of Mexico and the United States there is openness, respect and a strong commitment to strengthen dialogue and relations in international fishing matters," said the head of Sader, Víctor Villalobos.
For his part, the head of Conapesca, Octavio Almada Palafox, stressed that these results are not a coincidence or an isolated event, but a product of the work and coordinated effort between the Government and industry, which includes federal institutions, producers, netters, crew members. and all the actors involved.
Source: California18
editorial@seafood.media
www.seafood.media