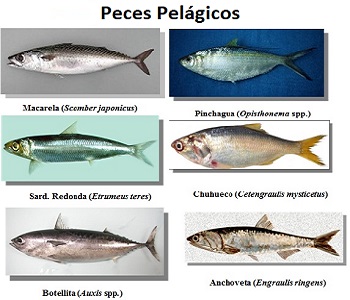 Fishermen will be able to resume fishing for small pelagic fish on Sunday, after the end of the ban.
Small pelagic fish capture starts again on Sunday

ECUADOR
Thursday, December 06, 2018, 23:10 (GMT + 9)
As of Sunday, December 9, artisanal and industrial fishermen engaged in the capture, processing and commercialization of small pelagic fish will be able to return to their normal activities in the fishing coves, after completing the extension of the new closure period for these species.
Fishing of small pelagic fish.
This was reported by the Ministry of Production, Foreign Trade, Investment and Fisheries (MPCEIP), which is the entity in charge of directing, coordinating and performing the country's fisheries policy.
Initially, the fishing ban for small pelagics was to last until November 23, but the Ministry decided to extend it until December 8, 2018, after knowing the results of a scientific survey conducted by the National Fisheries Institute (INP) in the coastal profile of Ecuador to determine the current population of resources.
Boats stopped due to a ban on small pelagic fish.
The results of the study revealed that the mackerel (Scomber japonicus) was beginning its spawning process, as well as the sardine (Etrumeus tere), due to the higher proportion of eggs in the initial stage. Therefore, it was determined that these resources were beginning their reproductive activity in response to environmental changes and pressure from the fishing.
Related article:
- Small pelagic ban extended further 15 days