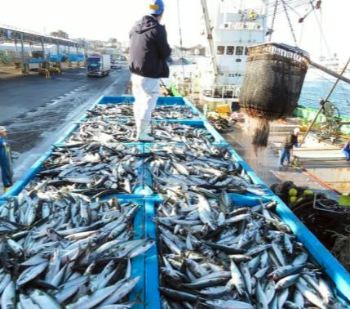 Fishing vessels unloading fresh mackerel in front of the Hachinohe market (Photo: courtesy Tohoku Shimbun)
The first abundant mackerel of this season arrives at Hachinohe

JAPAN
Friday, October 23, 2020, 05:30 (GMT + 9)
On October 20, in the port of Hachinohe, the mackerel caught by the large and medium purse seine fleet was landed and yielded a total of 823 tonnes. In addition, 1,160 tonnes of iwashi sardines were included on the same day off the east coast of Hokkaido.
10 fishing boats were landed, including a transport vessel from a fleet operating from the coast of Hachinohe to the coast of Misawa. The majority has been mackerel (In Japan it is mainly called "Saba", "Masaba" or "Sekisaba") According to fishermen, about 70% of the size is small, 200-300 grams, but some more than 400 grams are mixed.
As a result of the tender, the price was 900-610 yen for 10 kg. Due to the large number of small sizes, the impression was that the amount of money was less than usual at the beginning of the large-scale fishing season. It seems that the decrease in demand due to the COVID-19 virus is also having an effect.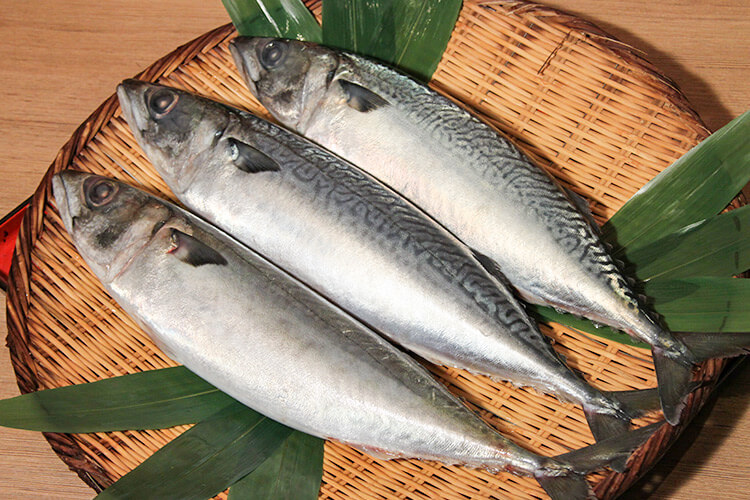 Although the quality of the fish varies according to the body of the fish, it seems that the conduction of fat is gradually improving. In addition to processing, some are expected to be distributed as fresh fish.
Mackerel off the coast of Hachinohe tend to lag behind year after year, with the landing last year on November 11. This year it is about 20 days earlier. However, fishermen and market operators are concerned about the consequences that the Coronavirus produces at this time, and it is also a problem to ensure the number of operating days.
Seven ships unloaded off the east coast of Hokkaido. As a result of the offer, it was traded at a lower price of 500-400 yen for 10 kg. The size is 50 to 100 grams and 50 to 100 grams or more.
Source: Tohoku Shimbun (the article has been translated from its original in Japanese)