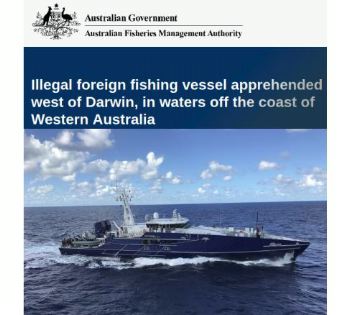 Indonesian fishing vessel that was apprehended at 100 natical miles off the Western Australian Coast.
Indonesian fishing vessel apprehended due to alleged illegal fishing activities

AUSTRALIA
Friday, November 09, 2018, 22:20 (GMT + 9)
An Indonesian fishing vessel and its crew of five men were apprehended off the coast of Western Australia, suspected of illegally fishing in Australian waters.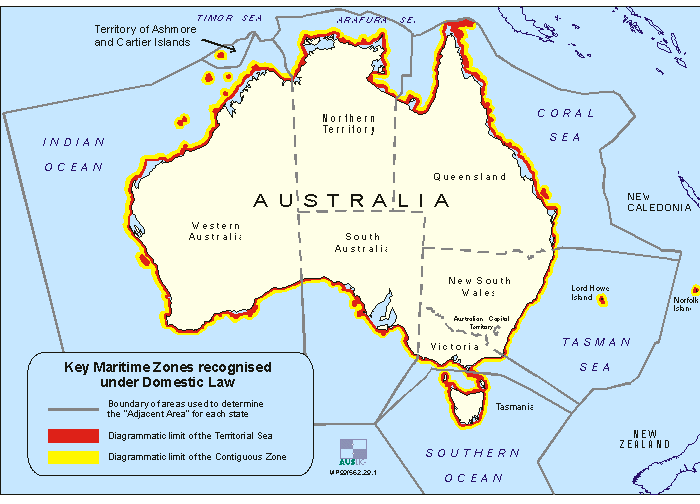 Map of the Australian EEZ (Photo: Wikipedia)

The apprehension was made by Maritime Border Command (MBC), a multi-agency task force within the Australian Border Force (ABF), working in cooperation with the Australian Fisheries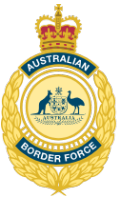 Management Authority (AFMA).

An MBC surveillance aircraft sighted the vessel on November 7 and later that day it was intercepted and boarded by officers at about 80 nautical miles inside Australia's exclusive economic zone (EZZ), approximately 100 nautical miles from the Western Australian coastline, at Cape Londonderry.

A search of the vessel located a small quantity of fish and fishing equipment on board. As the vessel was unseaworthy and could not be towed safely to shore, it was destroyed at sea.
AFMA will investigate any breaches of the Australian Fisheries Management Act 1991.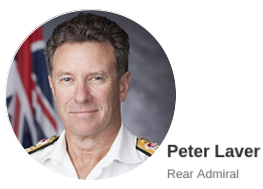 Commander MBC Rear Admiral Peter Laver said this successful intercept, the second this year off Western Australia, follows Australian Government agencies' strong efforts to detect and deter illegal fishing in Australian waters.

For his part, AFMA's General Manager of Fisheries Operations, Peter Venslovas, said Australia's approach to border protection and marine resource management continues to produce excellent results in deterring and combating illegal fishing.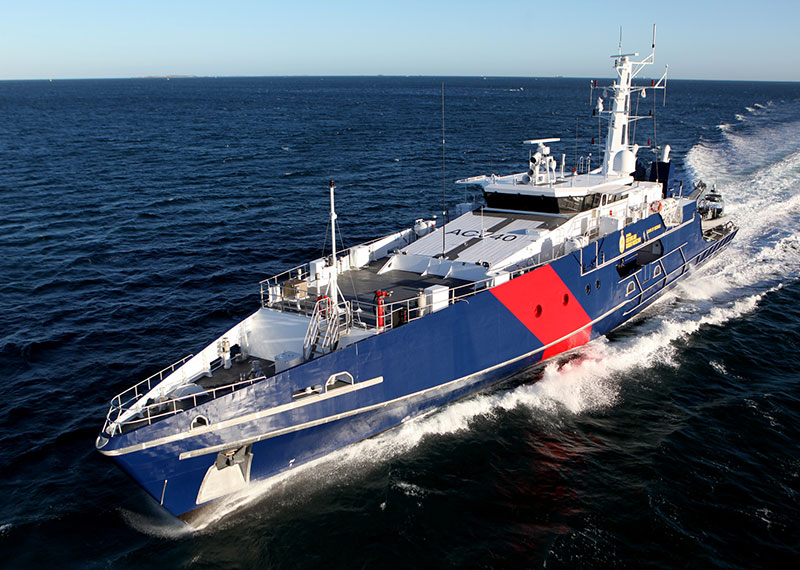 In November 2018 the vessel was intercepted and boarded by officers onboard the ABF Cutter Cape Jervis. (Photo: Australian MBC)

"Australia's fish resources are among the best managed in the world and we have no tolerance of those who undermine our sustainable fish stocks. We take our business of protecting those resources seriously and will not hesitate to prosecute those who violate our strict rules and regulations," Venslovas said.

"Offenders face the possibility of financial penalties, the destruction of their boat and jail time in some cases," he concluded.