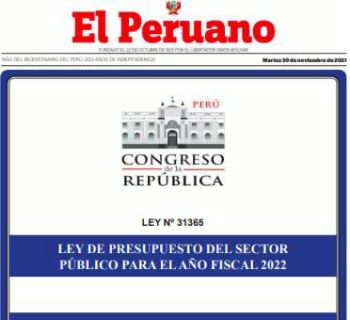 Image: El PEruano
We spend like rich, we live like poor

PERU
Saturday, December 04, 2021, 21:00 (GMT + 9)
With Law 31365, the Public Budget for 2022 was approved, which exceeds 197 billion soles. For the first time, as far as this columnist remembers, Congress unanimously adopted an opinion of this nature; giving a clear sign of concerting desire.

On his part, the Minister of Production reported that 851.8 million soles will be allocated to its functional scope, of which 47.8% are for current expenses and 52.2% for capital expenses. PRODUCE will direct resources for innovation projects, entrepreneurship and startups for mypes, industries, fishing and aquaculture; improvement of landing sites; CITEs infrastructure and equipment; scientific activities in the aquatic field; strengthening of health; quality control and investments, etc. There is more than enough money, "just" need to spend it well.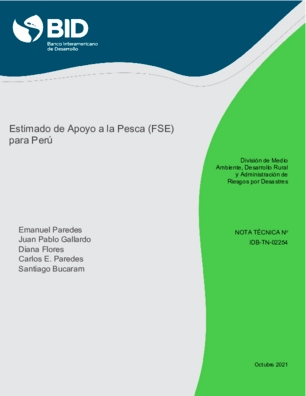 In October, the Inter-American Development Bank (IDB) published the report "Fisheries Support Estimate (FSE) for Peru" that recognizes the advantage we have, for having a large number of species with high reproductive capacity, and representing between 8% and 10% of the world's marine fishery catches. In addition, it points out limitations and challenges to maximize its benefits, so the public sector must assume a more proactive role. He also mentions that we have great fishing and aquaculture potential, due to our richness of species and bodies of water that are not yet commercially exploited.

The experts of the international organization also assert that the management problem is not the low monetary allocation, but "The inefficient use of budgetary resources." Likewise, they highlight changes in the items of funds in the different expenditure criteria, as evidence of the lack of continuity in priorities, and rescue the need to have an explicit and consensual National Fisheries and Aquaculture Policy to contribute to ensure the fulfillment of strategic objectives and the long-term development of the sector ". This reconfirms the validity of the constant call for attention, about the vital importance of having such public policies, that the actors of this task have carried out in recent years.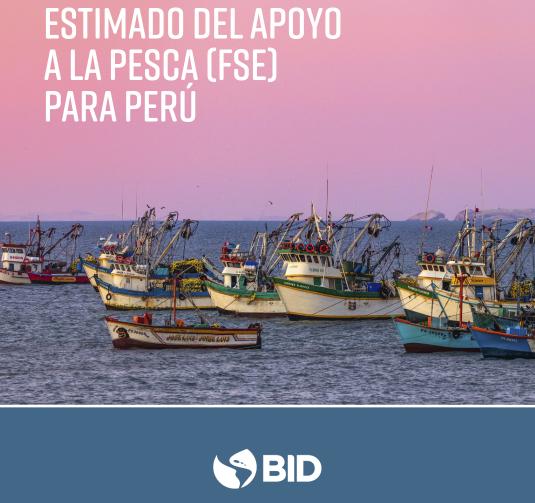 It is impossible to address the problem of artisanal fishing, for example, without an adequate census of the fleet, postponed indefinitely by the State. Equally essential is its differentiated classification, and to conclude the eternally extended formalization process. It will be nothing more than an empty advertisement, support for aquaculture, if it is not understood that it needs a specific weighting, legal certainty and a lot of investment in science and technology.

Fisheries diversification and their development for human consumption will be possible when they are understood in their qualitatively different dimension from that of traditional fishing, and they stop transplanting alien and inapplicable concepts. In short, while these master and enduring lines are being developed, the great difficulties known to all should begin to be resolved, based on proposals already presented.

The IDB report concludes that in Peru there is an atomization of efforts, which "could be limiting the effectiveness of its policies and the development of the sector." Support for fishing has increased by 12.5% ​​in the last five years. When it is related to GDP and compared to that of the large OECD fishing countries, Peru is above all, with the exception of Norway. We spend like rich, we live like poor. Enough of inefficiencies and waste, change must start today.

Author / Source: Alfonso Miranda Eyzaguirre / expreso.com.pe/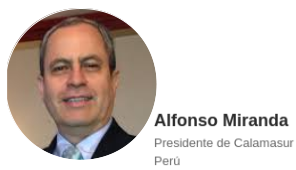 editorial@seafood.media
www.seafood.media