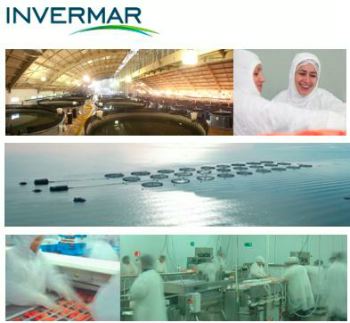 With 1,600 tons affected Invermar evaluates an approximate loss of US $ 8.25 million
Invermar is the first salmon farm that recognizes losses due to algal blooms

CHILE
Tuesday, February 13, 2018, 19:00 (GMT + 9)
The Invermar salmon farm is the first to officially report effects on its fish production after the Center for the Study of Harmful Algae of the Institute of Fisheries Development, IFOP, warned in early January about the phenomenon of the flowering of harmful algae in the south of the Region of the Lakes and its rapid expansion to the regions of Aysén and Magallanes. The company reports that its Yatac cultivation center, located in the Los Lagos Region, which was in full harvest period, was affected by the bloom of algae that caused the death of thousands of fish, estimating the volume in 1,600 tons . Invermar assesses the loss in US $ 8.25 million, but points out that the biomass was insured and that the Insurance Company was duly informed.

The flowering of harmful algae, particularly of Alexandrium catenella, advanced this season at rates that were not seen for 9 years, extending through three regions in a span of five to seven days.

For the experts, the event is comparable to the one that occurred in 2009, where this contingency lasted to February of that year, and also affected the southeastern part of Chiloé, but it was always captive in the interior sea. The same situation in 2016 differed when presenting in open waters of the Pacific Ocean.
They predict that the impact of the microalga will extend throughout February, but it will be more intense, and of a great geographical coverage compared to 2009.

As of the date of 310 cultivation centers located in the affected area, only 17 had reported mortalities so far.