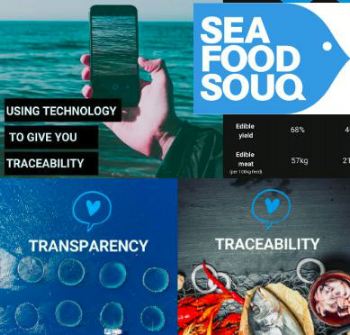 Dubai-based developer of online seafood marketplace seeks to expand

UNITED ARAB EMIRATES
Monday, February 17, 2020, 00:00 (GMT + 9)
Dubai-based online marketplace Seafood Souq is likely to expand to other parts of the region in the third and fourth quarter of this year, according to CEO Sean Dennis.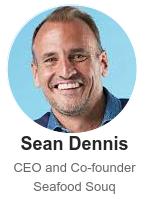 Launched in the summer of 2019, Seafood Souq is a B2B online marketplace that seeks to introduce enhanced supply chain traceability from suppliers to regional buyers into the seafood market, improve transparency and digitisation and facilitate better pricing.

In an interview with Arabian Business, Dennis said that at the moment Seafood Souq is "very UAE focused, to make sure we scale correctly and are ready for it [expansion]."

"Probably towards the end of the year, towards Q3, Q4 is when we'll start looking [to expand]," he added. "Talking to Oman now will propel us into there. Saudi and some other countries in the GCC are a heavy focus that we'll aim for in 2020."

Future IPO

Looking to the future, the company's chairman, Fahim Al Qasimi, said that "as a tech company, there's a drive to create value, working towards a valuation."


Al Qasimi added that currently, however, the company is "very cautious about raising smart money."

"There's a lot of smart money and government interest in us at the moment across multiple countries," he said.

Over the next several years, Al Qasimi added, he hopes that the company has "proven that you can build technology out of this region that is not mimicking technology from somewhere else."

"My dream is to be the first such tech company to IPO," he said.

In January, Seafood Souq unveiled 'SFS Trace', which allows the firm's customers to track, in real time, when an order was placed and when the fish were harvested, packaged, transported to Dubai and delivered.

According to the company, the technology will help ensure food safety, transparency for buyers and the end consumers, avoid mislabeling of products. Some studies – such as the Oceana Deceptive Dishes report – indicate that one in every five samples of seafood tested worldwide is mislabeled.



Such technology, Al Qasimi added, will help curb such issues in the UAE and across the Gulf and help build trust in the seafood market.

"The region is at the initial stages of food certification and building trustmarks for such products," he said. "There are efforts being made, but what we're aiming to do is create trust via technology that can be sustainable financially."

Source: Arabian Business