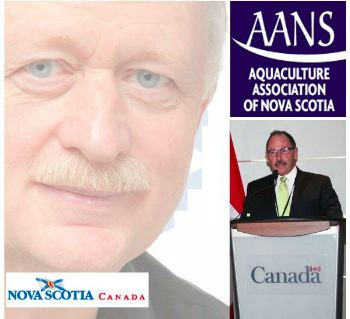 Conditions and clarity are being created to enable the industry to grow responsibly and sustainably.
Nova Scotia aquaculture changes will help effective management: minister

CANADA
Tuesday, March 13, 2018, 07:30 (GMT + 9)
Nova Scotia's fisheries minister says changes to the act regulating the province's estimated CAD 100 million aquaculture industry will allow institutions such as universities to apply for research licences.
Keith Colwell says that wasn't possible under current regulations.
Another change tabled Friday would require ministerial approval to apply to the Aquaculture Review Board to amend an existing licence or lease.
Colwell says the move is being made to avoid giving "carte blanche" approval for the expansion of sites that may not have the finances to do so.
He says it would allow his department to look at the business case before the application proceeds.
Colwell says another proposed change would allow for the amalgamation of two or more adjacent licensed aquaculture sites by the same operator under one licence in order to eliminate "red tape."
He says that would apply in cases where there are similar operations in the same bay.
Colwell says the changes are meant to help ensure the industry is managed effectively and responsibly.
"The proposed changes introduced with this bill will provide clarity to the industry on various operational issues and streamline some of the processes now in place," he said.
The changes will help ensure the industry is managed effectively and responsibly.
"Industry believes the move to allow consolidation of adjacent leases will provide efficiencies for farm management practices and reduce red tape for small business," said Tom Smith, executive director, Aquaculture Association of Nova Scotia.
Aquaculture is responsible for supporting about 600 direct jobs, many located in the rural areas of the province.
Source: THE CANADIAN PRESS / novascotia.ca