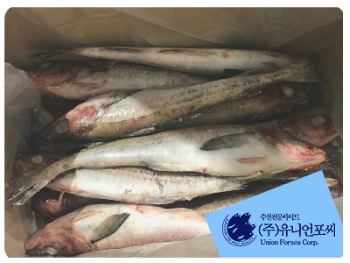 Photo: Union Forsea Corp.
Russia is the main supplier of pollock in Asia

SOUTH KOREA
Friday, March 24, 2023, 19:00 (GMT + 9)
Import volume by February 2023 down 28% year-on-year 
Frozen pollock imported into Korea in February 2023 was 18,949 tons, down 25% from 25,365 tons in the same period last year, and the cumulative import volume until February was 32,214 tons, down 28% from 44,834 tons the previous year. Imports in February were USD 19.83 million, down 24% from USD 35.94 million the previous year.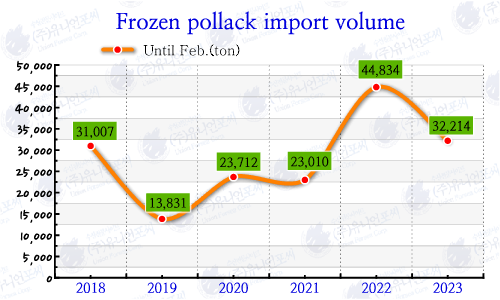 By February, 31,811 tonnes of frozen pollock were imported from Russia, 286 tonnes from the US, and 117 tonnes from Canada, as well as from China and Japan in the previous year.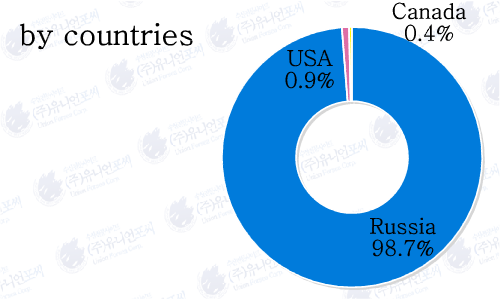 The import unit price by country was the highest at USD 1.66/kg for the US origin, USD 1.05/kg for the Russian, USD 1.21/kg for the Canadian, and the average unit import price was USD 1.05/kg, a 2% increase from USD 1.02/kg in the previous year.
Source: Union Forsea Corp. 
editorial@seafood.media
www.seafood.media