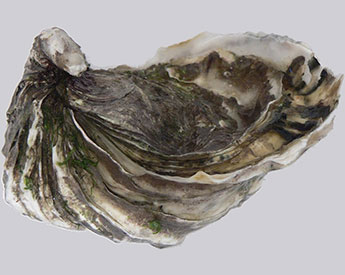 The idea is to produce oysters, as well as fish and shrimp. (Photo: David.Monniaux/CC BY-SA 3.0)
Aquaculture project on Maio island awaits green light from Govt

CAPE VERDE
Friday, May 19, 2017, 02:10 (GMT + 9)
The promoter of AquaMaio project ensures that everything is ready to start this initiative, and that only the approval of the Cape Verdean government is missing to begin the works.
AquaMaio project was created about five years ago and aims to develop aquaculture on the Island of Maio, in Cape Verde. The idea is to produce fish, shrimp and oysters to trade them as fresh products in the international market, mainly in Europe, informed Expreso das Ilhas.
As reported by the project's promoter, Rui Amante da Rosa, the funding, which will be provided by a group of Israeli investors, has already been guaranteed, and at this moment it only lacks the endorsement of government authorities.
The project, whose installation is planned for the Galeão Bay area, will require an investment of around EUR 34 million, and will have marine and terrestrial facilities.
The entrepreneur estimates that for the initial phase, which is mariculture, they will require about 300 effective workers, who will be trained before the start of the project.
At a later stage, when ground operations begin, the staff could reach 1,500 workers.
According to Rui Amante da Rosa, by the year 2025 they plan to produce 15,000 tonnes of fish per year.
From the government they have assured that they will create all the conditions for this project to develop, to generate income and jobs for the islanders, and they said that the government guarantee will be analyzed in the coming days.
The promoter of the initiative took advantage of the recent visit of Prime Minister Ulisses Correia e Silva to the Island of Maio to ask for a "positive and brief endorsement" in order to be able to start with the works and be able to supply the market next year .