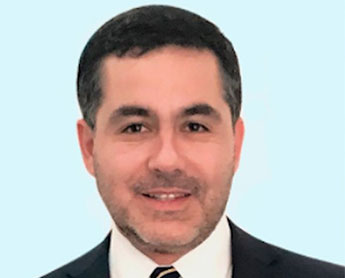 Fisheries and Aqauculture undersecretariat Eduardo Riquelme. (Photo: Stock File)
National plan against illegal fishing will include Navy's surveillance

CHILE
Wednesday, June 13, 2018, 02:10 (GMT + 9)
The Undersecretariat of Fisheries and Aquaculture (SUBPESCA) is fine-tuning the details of a national plan to combat illegal fishing. The initiative includes the participation of various public bodies and is on the verge of being approved by President Sebastián Piñera.

"The need to combat illegal fishing is an issue that attracts the agreement of artisanal fishermen, the industrial sector and NGOs. We are going to soon launch a national plan to combat that scourge," said the undersecretary of Fisheries and Aquaculture, Eduardo Riquelme.

SUBPESCA plan considers, among other measures, the establishment of controls in the north and south accesses of Santiago, to control the trucks that go to the capital with seafood or fish, which concentrates around 70 per cent of seafood trade, according to Riquelme.

The undersecretary said that "these barriers do not exist today" and that the controls are developed in the capital fishing terminal, where "a culture of non-compliance" has been detected in terms of regulations.

The undersecretary anticipated that the plan also consults on a "much more active incorporation of the Navy in tasks of illegal fishing control, at the time of granting the fishing expeditions" in order to prevent some vessels from leaving the ports or creeks to develop capture tasks in a surreptitious way.

Apart from the Navy, the national plan provides for the participation of other public agencies, such as SERNAPESCA, Technical Police Carabineros, Investigation Police (PDI), Customs and Internal Taxes, among others.

Riquelme stressed that the legislative agenda promoted by the Government also includes new tools to fight against illegal fishing. The bill that updates SERNAPESCA, for example, establishes criminal sanctions for behaviour that is today punished only with fines.

The undersecretary warned that, among other damages, clandestine fishing affects the sustainability of marine resources, threatens public health, harms those who comply with the regulations of the sector and generates significant economic losses.