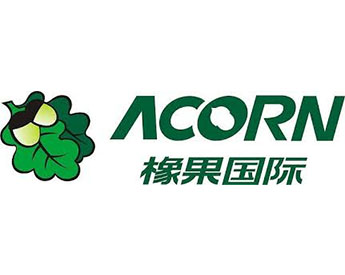 Acorn to trade Icelandic seafood products through its new business Acorn fresh. (Image: Acorn International)
Icelandic wholesaler expands sales in China through Acorn International

CHINA
Thursday, June 14, 2018, 23:40 (GMT + 9)
Acorn International, Inc. announced it is offering safe, wild, and healthy premium seafood, mainly from Iceland, direct to Chinese consumers through its newly established Acorn Fresh business.
Acorn Fresh products will be available on major and niche third-party e-commerce and digital media platforms in China as well as Acorn's official websites and own proprietary platforms.
The seafood products offered through this platform are primarily sourced from Iceland and feature single-frozen, sustainably caught wild seafood, through IS Seafood, a seafood wholesaler that provides seafood to some of China's leading hotels and restaurants.
IS Seafood was co-founded in 2013 by Robert Roche, the executive chairman of Acorn International, who stated, "We are excited about this partnership. IS Seafood employs a network of industry-leading cold chain logistics specialists and uses state of the art processing and packaging techniques to deliver the finest, all-natural seafood."
Acorn also separately engages one of China's leading cold-chain logistics operators with a reach that covers over 70 per cent of China's population to deliver its products directly to consumers at a constant temperature of maximum minus 18 degrees Celsius.
"Food safety is a real problem in China and consumers are willing to pay a premium for high- quality products," said Mr. Jacob A. Fisch, Acorn's President and CEO.
"Acorn Fresh is tackling the vast seafood market in China, which is expected to drive more than half of global seafood consumption growth over the next decade according to industry reports. Early indications are that Acorn Fresh is being very well received by Chinese consumers looking for safe and healthy sources of protein for their families," Fisch highlighted.
Acorn is a marketing and branding company in China whose current business includes selling merchandise to consumers in China primarily through e-commerce and its outbound call center.