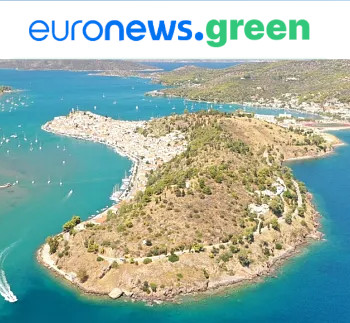 Image: euronews.green / FIS
Tiny Greek island threatened by fish farm set to dominate 25 per cent of its land and sea

GREECE
Friday, June 09, 2023, 07:00 (GMT + 9)
The following is an excerpt from an article published by euronews.green:
'We cannot watch this go ahead without a fight': Greek islanders are rallying against plans for a giant fish farm.
Greek islanders are rallying against an industrial fish farm that would dominate a quarter of their land and coastline.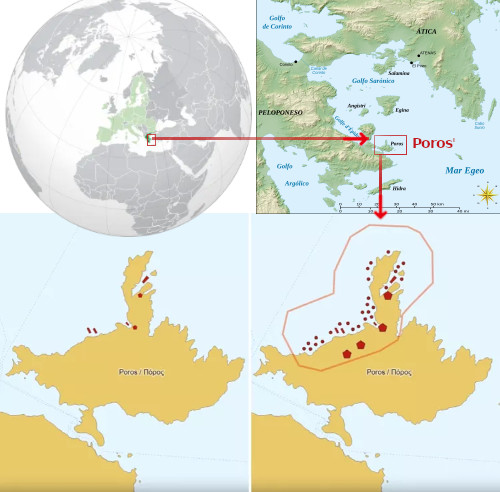 Source: euronews.green / Wiki / FIS
The island of Poros, just an hour's ferry ride from Athens, is popular with eco-tourists who come to explore its pine forests and pristine coastline.
Eighty per cent of the island's 3,000 residents rely on tourism - either directly or indirectly - for their income.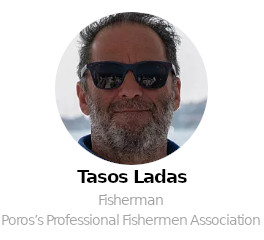 If approved, the fish farm would expand the island's fish production by more than eight times, inundating its delicate underwater ecosystems with waste food and faeces.
As well as deterring visitors, this could impact the island's wild fish, endangered European monk seals and Posidonia (seagrass) meadows.
Why are locals opposed to the fish farm on Poros?
The multimillion-euro plan seeks to expand the size of the island's four existing fish farms by 28 times. Within five years, it aims to expand annual fish production from just almost 1,000 metric tonnes to over 8,000.
This would have a devastating impact on Poros's fragile ecosystems - and the local economy.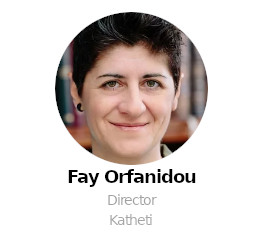 "When the marine environment is degraded… tourists will inevitably stop coming to enjoy the clean water and pine forests," says Andreas Kaikas, a member of the local tourist committee.
Already, fish farms are squeezing the area's tourist industry.
"[The farms] occupy… our bays and other spots in this stunning area," says Tasos Ladas of Poros's Professional Fishermen Association, who takes tourists to visit the island in the summer. "We then cannot use [these] for boats, for swimming, or just for the enjoyment and recreation of tourists."
The new farm paints a bleak outlook for the island's beauty spots.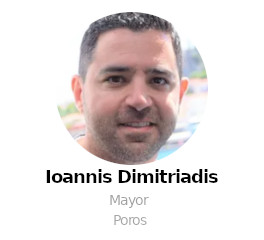 The predicted 15 metric tonnes of waste that it, along with the island's four existing farms, would generate daily is "equivalent to the waste from a town larger than 36,000 people - over ten times that of Poros," notes Fay Orfanidou, who runs Katheti, the island's non-profit cultural centre.
"They should do it elsewhere," says Ioannis Dimitriadis, Mayor of Poros, "in an area where there is not a community of 3,000 residents all opposed to fish farming and where almost all are making a living from activities that will inevitably be compromised."
Will the fish farm create jobs in Poros?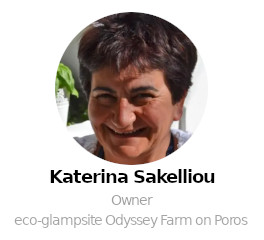 The plan for Poros would take much and offer little to the island.
In 2020, Greece's 989 fish farms employed a total of 3,900 people either permanently or seasonally - an average of 3.9 people per farm, based on figures released by the industry.
"I remember we were told that fish farms would provide a lot of work and create economic benefits for everyone," says Katerina Sakelliou, who owns eco-glamping Odyssey Farm on Poros.
"Time has shown that the current farms employ very few local people, and have brought only contamination and damage to the environment."
To date about 15 people work on Poros's four existing fish farms. [Continues...]
Author: Angela Symons & Francesco de Augustinis | euronews.green | Read the full article by clicking the link here
editorial@seafood.media
www.seafood.media