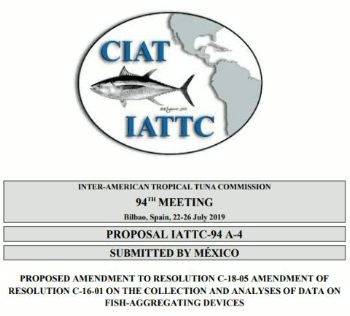 Mexico has presented an important proposal on the use of FADś
Mexico defends its interests in tuna fishery in IATTC meeting

MEXICO
Thursday, July 18, 2019, 16:40 (GMT + 9)
Fisheries representatives from 21 countries will analyze the most effective conservation and sustainable use mechanisms of marine resources in the tuna fishery and species harvested by tuna fishing vessels.

The Secretariat of Agriculture and Rural Development (Sader), through the National Commission of Aquaculture and Fisheries and the National Institute of Fisheries and Aquaculture, heads the delegation of Mexico in the annual meetings of the Inter-American Tropical Tuna Commission (IATTC) and the Agreement on the International Program for the Conservation of Dolphins (AIDCP), which began this Monday in Bilbao, Spain.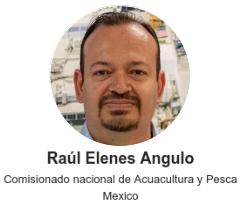 The National Commissioner of Aquaculture and Fisheries, Raúl Elenes Angulo, said that the meetings will address the management and conservation measures of yellowfin tuna and bluefin, fish aggregating devices (FADs) and the capacity of the fleet, among other issues.

"The importance for Mexico of participating in these meetings is that the IATTC represents and integrates the Regional Management and Regulation Forum for the National Tuna Industry that operates in the Eastern Pacific Ocean (EPO), where the Mexican tuna fleet carries out its fishing activities, becoming the second largest and most important in the region," he explained.

He expressed that the presence of the Mexican delegation is substantive to defend national interests in this fishery, consistent with the available scientific evidence.

The meeting will involve the participation of the 21 member countries of the IATTC: Belize, Canada, China, Colombia, Korea, Costa Rica, Ecuador, El Salvador, United States, France, Guatemala, Japan, Kiribati, Mexico, Nicaragua, Panama , Peru, Chinese Taipei, Vanuatu and Venezuela, as well as the European Union, and representatives of the tuna industry of these countries.

The IATTC is the regional fisheries agency responsible for the conservation and management of tuna and other species caught by tuna vessels in the EPO and is responsible for the scientific research of tuna stocks, on which the tuna industry depends.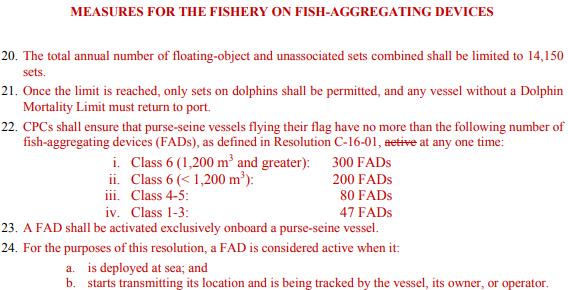 Part of the proposed amendment to Resolution C-18-05 Amendment of REsolution C-16-01 on the collection and analyses of data on Fish-Aggregating Devices (FAD)

The IATTC meets annually to analyze and determine the most effective mechanism to achieve the objectives of conservation and sustainable use of marine living resources.

Within the work agenda, which started on Monday and ends on July 21, member countries will also analyze the following topics:
43rd Meeting of the Permanent Working Group on Tuna Tracking.
30th Meeting of the Working Group on the Promotion and Dissemination of the Dolphin Safe Certification System.
65th Meeting of the International Review Panel.
39th Meeting of the Parties to the AIDCP.
10th Meeting of the Committee for the Review of the Application of Measures Adopted by the Commission.
7th Meeting of the Administration and Finance Committee.
4th Meeting of the Ad Hoc Working Group on FADs.
94th Meeting of the IATTC.