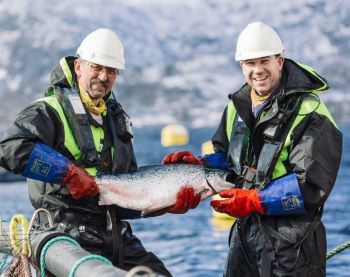 Photo courtesy from Comunicae.es
Spain on the podium of the largest fish consumers in the world

SPAIN
Friday, July 01, 2022, 07:00 (GMT + 9)
The image of Norway as a great nation with a long tradition of fishing and the production of fish and shellfish is growing among Spaniards. Freshness is one of the characteristics that is most associated with Norwegian products. Among the best known and most appreciated are Salmon, wild premium cod 'Skrei' and fresh cod, explain from the Norwegian Seafood Council
Did you know that Spain is one of the world's largest consumers of fish? Spaniards love fish, which they buy practically at the same level as other major European and Asian consumers. The Norwegian origin is an increasingly determining factor as a purchasing factor thanks to values ​​such as quality, taste, beneficial effects on health and the sustainability of the fishing methods used.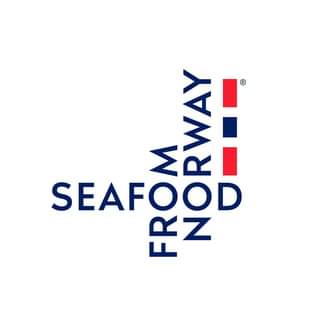 The Norwegian Seafood Council - an agency under the Norwegian Ministry of Trade, Industry and Fisheries - has just released the results of an online survey of consumers aged 20-65 commissioned from Ipsos, which sheds light on the opinions and behaviors around fish in different countries. From this survey, it appears that
8.5 out of 10 Spaniards eat seafood once a week
. Spain is the fourth largest consumer of fish (per person) in Europe, behind Norway, Iceland and Portugal.
Among these, opinion about Norwegian products among Spaniards progresses adequately. In fact, recognition of the
'Seafood from Norway'
logo in our country reaches its all-time high. Thus, 64% of Spanish consumers between 18 and 65 years old say they have seen the logo of origin:
"This is the historical maximum reached. To have a perspective, in 2018, knowledge was 34% "
,
recalls the director of the Norwegian Seafood Council in Spain, Björn-Erik Stabell.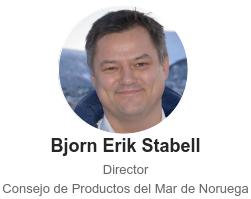 "Undoubtedly, our sector's commitment to excellence in fish, traceability, food safety, linked to the utmost care in the sustainable and responsible management of fisheries -which guarantees the future of fishing grounds in Norway for future generations- are differential factors for which we are committed, determining factors when it comes to obtaining such good acceptance in Spain, to which we add the efforts of the Norwegian Seafood Council to disclose these qualities that our certified products contain", the director remarked.
"From the Norwegian Seafood Council we want consumers to have a high level of knowledge about the benefits of the fish and shellfish that the Oceans offer us and their contributions to food security and sovereignty. We have a source of protein supply that we must respect, disclose and promote, always in a sustainable way. Promoting fish culture is essential for the consumer and also benefits both Norwegian and Spanish fishermen", he argued.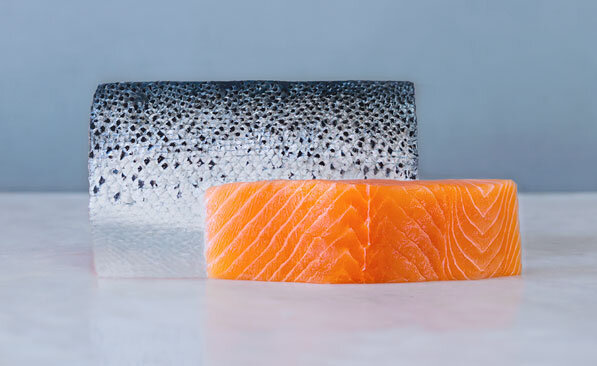 Photo courtesy from Seafood from Norway
According to this survey, salmon is the product that is most consumed and best known. 81% of Spaniards are able to identify it without any help. 42% of Spaniards eat salmon at least once a week, a trend that continues, as consumption remains stable. In fact, 20% of Spanish households state that they "eat more salmon than before".
Norway is the most recognized salmon origin. Nine out of ten people recognize this country as a producer of salmon. In other words, "there is an almost total identification of the product with its country of origin. The recognition of Norway as a place of origin is also increasing in the rest of the products", Stabell underlined.
The Skrei is undoubtedly the product that is becoming more popular in our country. Although its consumption figures are still lower than those of other fish such as salmon, more and more people are discovering this fish and, above all, recognizing Norway as their country of origin. Thus, 33% of people recognize Norway as the origin of the Skrei, compared to 23% a year ago, according to the same Ipsos survey for the Norwegian Seafood Council.

Photo courtesy from Seafood from Norway
Freshness is one of the characteristics that is most associated with certified Norwegian products, since, in addition to Salmon and Skrei, Norway's knowledge as a producer of fresh cod is the highest in history with 20% (vs. to 13% from last year).
Worldwide sales and in Spain in May
Meanwhile, the latest export data for Norwegian seafood in the month of May to all world destinations continues to evolve unstoppably, reaching all-time highs.
Strong global demand for Norwegian seafood gave an export value in May that is the second highest in a single month, second only to March this year. Rising export prices, mainly for salmon but also for other species such as trout, cod, saithe, haddock and herring, is the main reason for the growth, explained the interim executive director of the Produce Council of the Norwegian Sea, Børge Grønbech.
With regard to Spain, imports of fish and shellfish from Norway reached 8,827 tons during the month of May (+27%) for a value of 63.8 million euros (+42%). "This shows the strong position of Norwegian seafood in Spain. It also shows how, through our investments in marketing in Spain, we contribute to increasing the focus on these products and, through that, we promote the category", concludes the director of the Council in Spain, Björn-Erik Stabell.
Source: Comunicae.es
editorial@seafood.media
www.seafood.media