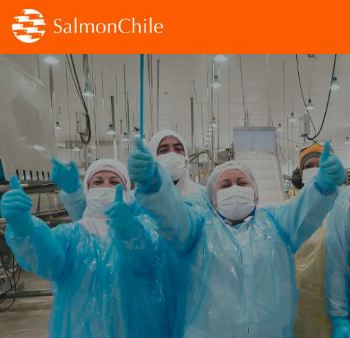 SalmonChile brings together the principal companies producing and supplying Atlantic and Pacific salmon and trout
SalmonChile CEO: Salmon Exports Are Critical To Chile's Recovery After COVID-19

CHILE
Wednesday, August 05, 2020, 16:10 (GMT + 9)
Salmon production will play a key role in Chile's economic recovery after the COVID-19 outbreak, SalmonChile President Arturo Clement said
"Today we are faced with the challenge of designing a socio-economic revival that requires talent and effort from everyone," said Mr. Clement. "The salmon industry is now expected to play a fundamental role in this process, as it managed to take Chile's second best-selling product abroad, after mining. "
While the country's total exports fell 6.2 percent last year, salmon exports fell just 0.4 percent, Clement said. According to the expert, the use of the salmon industry as a key factor in economic recovery means more active economic and social development in regions where the industry works closely with suppliers and small and medium enterprises. Clement also highlighted the role of salmon farming as part of the socio-economic structure of Chile's southernmost regions.
During the pandemic, when the industry was able to maintain jobs through the caring for the south campaign, salmon firms actively helped the community by purchasing everything they needed, from personal protective equipment to beds and ambulances for hospitals and health centers, and providing first aid kits for families of employees.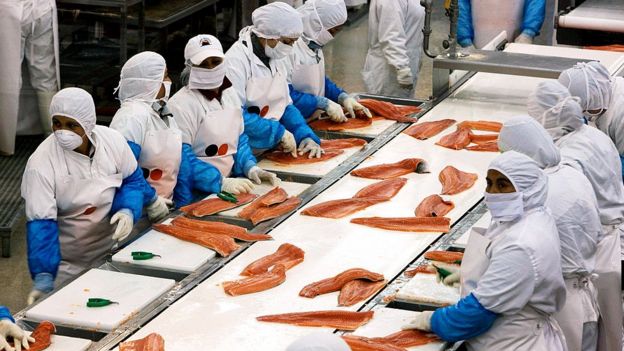 Despite a presence in 100 global markets, Chilean producers will especially look forward to a return to the Chinese and Russian markets. Chilean salmon growers plan to resume shipments to China within the next two months, supported by a marketing campaign aimed at restoring consumer confidence after the supply was cut a month ago. Shipments to the Chinese market halted sharply in June due to lack of demand following the discovery of COVID-19 on a cutting board used to cut salmon at the wholesale seafood market.
Source: FishRetail