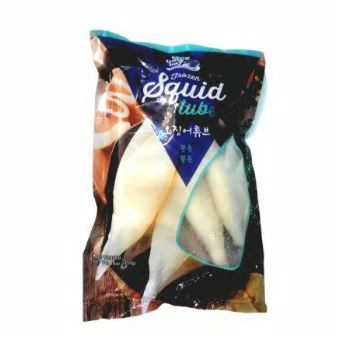 Frozen IQF squid tube clean retail pack
Imports of frozen squid tube/fillet in July increased by 49%

SOUTH KOREA
Wednesday, August 17, 2022, 07:00 (GMT + 9)
A total of 724,699 tons of seafood were imported until July, of which 14,345 tons were imported with 1.98% of the frozen squid tube. In 2021, 11,518 tons were imported, representing 1.97% of the 583,312 tons.
Imports of frozen squid tube in July were 2,985 tons, a 49% increase from 2004 tons the previous year, and cumulative imports until July were 14,345 tons, up 25% from 11,518 tons the previous year.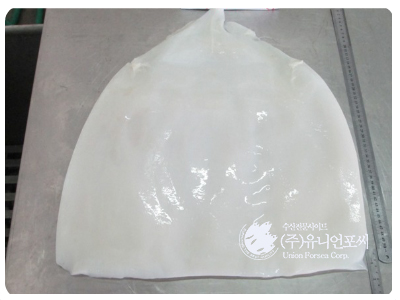 Squid fillet clean
From 2017 to 2022, the average import volume in July was 2,862 tons, and among the six years, frozen squid tube were imported the most at 18,185 tons in 2018, and the lowest in 2021 at 11,518 tons.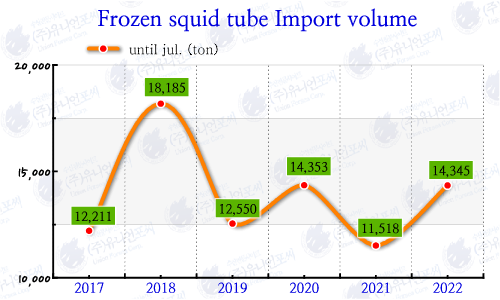 The main exporting countries for frozen squid tube are China, Chile, Peru, and Argentina, and 10,170 tons, or 70.9% of the total, were imported from China, 2,193 tons from Chile, and 1,897 tons from Peru. The average import unit price by country was the Philippines USD 11.67/kg, which was the highest price, followed by China USD 1.56/kg, Chile USD 1.92/kg, and Chile USD 1.87/kg.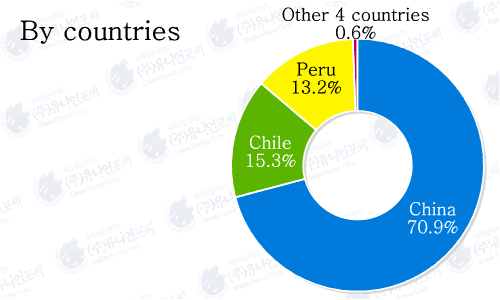 The import value of frozen squid tube was USD 5.49 million, up 74% from USD 3.16 million in the previous year, and the cumulative import amount was USD 23.99 million, an increase of 28% compared to USD 18.67 million in the previous year.
The average import price in July was USD 1.84/kg, showing an increase of 16.6% compared to USD 1.58/kg in the previous year.
Source : Union Forsea Corp. 작성일
editorial@seafood.media
www.seafood.media