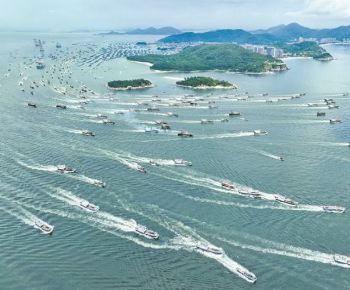 (Yangjiang) Fishing Festival (Photo: courtesy 金羊网)
Thousands of fishing vessels in the South China Sea, a large number of seafood are on the way

CHINA
Thursday, August 18, 2022, 07:00 (GMT + 9)
At 12 noon on the 16th, the fishing moratorium in the South China Sea ended, and 7,351 registered fishing boats and 18,531 township ships in Zhanjiang resumed fishing production. At the Naozhou Fishing Port in Zhanjiang, a large number of fishing boats headed out to the sea, and the scene of thousands of sails racing reappeared.

With the advent of the fishing season, a large number of fishing boats have returned to the sea, large and small boats are shuttled, and water traffic safety risks have increased. In this regard, the Zhanjiang Maritime Safety Administration, together with the three detachments directly under the Provincial Marine Comprehensive Law Enforcement Corps, the Municipal Marine Comprehensive Law Enforcement Detachment, and the Municipal Public Security Bureau Port and Shipping Branch, carried out maritime patrol law enforcement operations to ensure the safe and orderly fishing of fishing boats during the fishing season, and maintain the water in the jurisdiction. Traffic safety continued to be stable.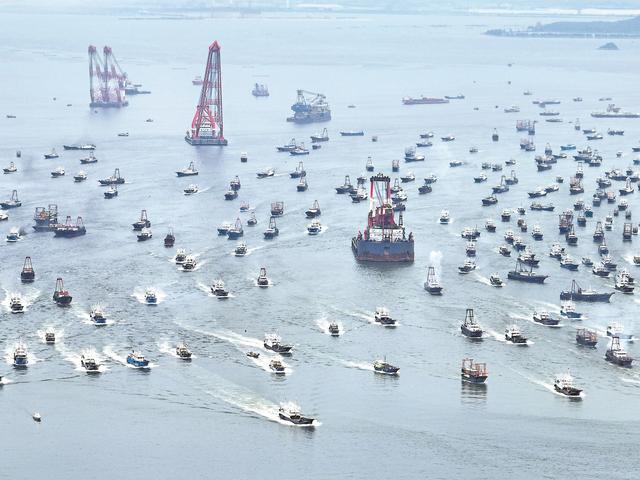 Photo: courtesy 金羊网

At 9:00 a.m. on the 16th, the boats participating in the joint cruise formed a formation to inspect the order of the waters along the main channel of Zhanjiang Port, to prepare for the fishing and to ensure the smooth navigation of the waters in the jurisdiction.

At 12:00 noon, fishing was officially launched in the South China Sea, and law enforcement vessels were stationed in key places such as the entry and exit channels of the area, and the waters where commercial and fishing vessels meet to control the navigation order. Maritime personnel use high-frequency, siren, horn and other means to remind outbound fishing boats and passing merchant ships, strengthen lookout, pay attention to avoidance, and ensure the safety and smooth flow of passing ships. It is reported that a total of 4 law enforcement boats were dispatched in this operation, with a cruising time of 5 hours and a cruising mileage of 40 nautical miles, and more than 500 fishing boats were safely guaranteed to leave the port.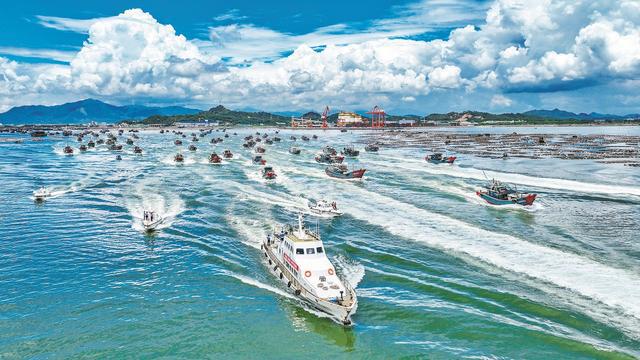 Photo: courtesy 金羊网

Smart Maritime Safety Guarantees Navigation Safety

The Maoming maritime department closely monitored the traffic flow of a large number of fishing boats passing through the waters in real time and continuously through the ship traffic management system. object. For the dense sea areas where fishing vessels and commercial vessels sail, the maritime department assigns sea patrol vessels to the on-site sea area for traffic organization and navigation warnings, and guides fishing vessels and commercial vessels to pay attention to avoidance, so as to avoid an emergency situation with normal sailing commercial vessels.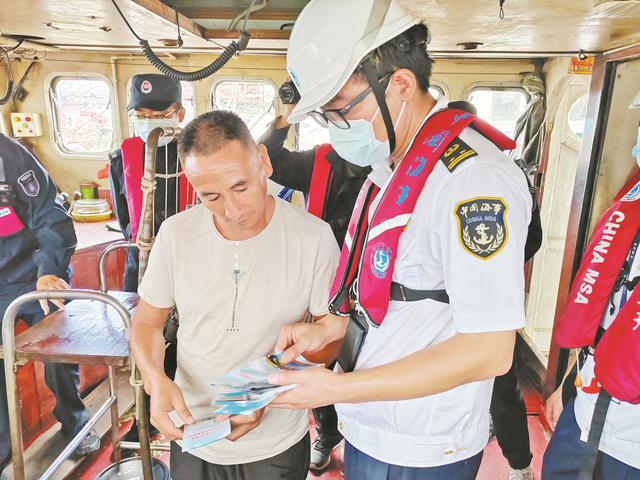 Photo: courtesy 金羊网

It is reported that before the opening of the fishing festival, the Maoming maritime department has closely followed its supervision responsibilities and, focusing on service priorities, reminded fishermen to effectively enhance their awareness of risk prevention through various forms such as "on-site cruise inspection", "safety knowledge entering fishing boats" and "safety knowledge entering fishing villages". , Self-rescue and mutual rescue awareness and common sense of emergency and risk avoidance, pay attention to the safety of navigation operations and the precautions for navigation when rendezvous with merchant ships, and implement the main responsibility for safety production
Author/Source: Yuan Zengwei / Yangcheng Evening News

editorial@seafood.media
www.seafood.media