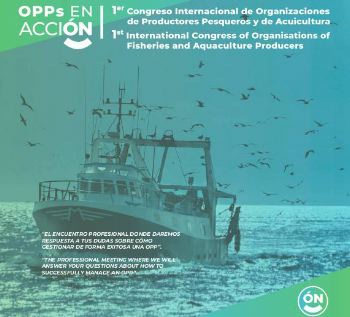 Organized by Opromar, it is the perfect forum to learn about the possibilities of improving the activity offered by the EU
International Congress of Organizations of Fisheries Producers in Vigo

SPAIN
Monday, September 16, 2019, 00:00 (GMT + 9)
Galicia, Andalusia and the Basque Country demonstrate their fishing leadership in the First International Congress of OPPs
The # OPPsEnAcción professional meeting, promoted by Opromar in Vigo on September 19 and 20, brings together eleven organizations of fisheries and aquaculture producers who will present their sustainable initiatives to the public.

This is the first event of its kind in Spain and it is funded by the Department of the Sea and the EU, through the FEMP, and with the collaboration of the General Secretariat of Fisheries.

Vigo - Producer organizations of Galicia, Andalusia and the Basque Country (OPP's), as well as political leaders of the three leading autonomies in the Spanish fisheries sector, will present their sustainable projects from the environmental, economic and social point of view at the Vigo professional meeting on September 19 and 20. The conference presentations, in addition to the practical examples of successful initiatives, will show the purposes that these organizations must pursue, how they are created and what funding opportunities currently exist for them.
In this sense, the international congress organized in Vigo by Opromar (#OPPsEnAcción) is the perfect forum to learn about the possibilities of improving the activity offered by the European Union to these organizations. Therefore, after sharing the challenges faced by each one of the OPP's on its way to excellence, the congress will offer solutions and guidance to successfully manage these professional organizations, fundamental in the European Maritime and Fisheries Fund.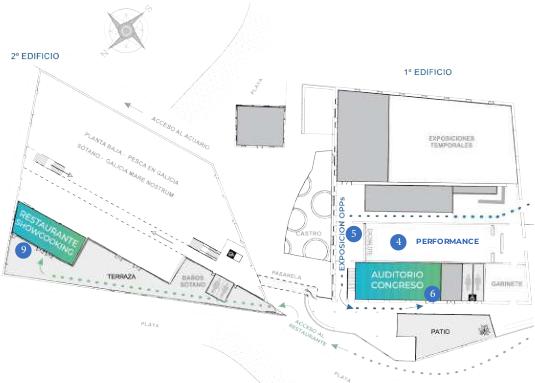 Museum of the Sea (Vigo)
The program of the international meeting, which is held in the Museum of the Sea, will alternate the work sessions with recreational activities such as showcookings with products from the organizations that participate in the meeting. Chef Celia Cabrera will be in charge of preparing the culinary creations that attendees can taste during the two days of congress.
Organization and collaborators
In the development of the meeting, which is funded by the Department of the Sea and the European Union, through the European Maritime and Fisheries Fund (FEMP), collaborate with Opromar a total of eleven OPP's from Galicia, Basque Country and Andalusia: Organization of Guardese Longliners (OPP-49), Organization of Port of Celeiro Producers (OPP-77), Organization of Lugo Fish Producers (OPP-07), Organization of Galician Mussel Producers (OPP-18), Organization of High Seas Fisheries Producers from Ondárroa (OPP-52), National Association of Shipowners of Freezer Cephalopod Vessels (OPP-43), Organization of Almadraba Fish Producers (OPP51), Organization of Carboneras Fish Producers (OPP-66), Organization of Carbonera Artisanal Fisheries Producers from Lonja de Conil (OPP72), Organization of Shipowner Producers Punta del Moral (OPP80) and Organization of Tarifa Fisheries Producers (OPP78).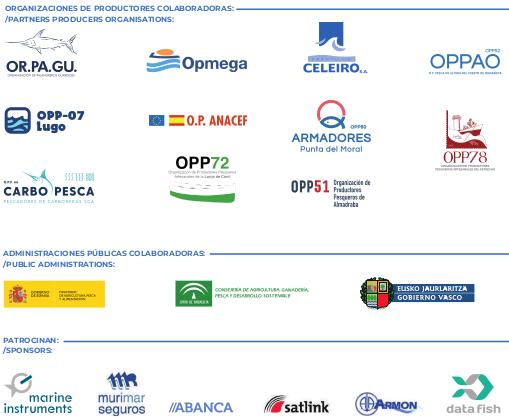 The public administrations of Andalusia and the Basque Country contribute in #OPP'sEnAcción, as well as the General Secretariat of Fisheries and a series of sponsors closely linked to the maritime-fisheries sector, who will contribute, in some cases, their knowledge in the technical part and that contribute to the event in way of supporting disclosure. The entities are: Marine Instruments, Murimar Seguros, ABANCA, Satlink, DataFish and Armón Shipyards.