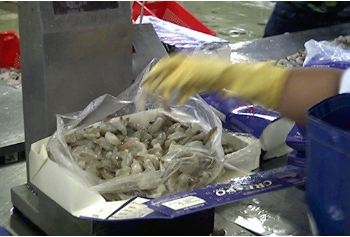 From January – August of this year, Ecuador exported more than 210,000 tons of shrimp to China. (Photo: Stock File)
China maintains restrictions on Ecuadorian shrimp

ECUADOR
Friday, September 20, 2019, 23:10 (GMT + 9)
Ecuador cannot unlock the restrictions that China has placed on the shrimp exported by five companies, including the first three larger exporters, for two weeks now.

According to the National Chamber of Aquaculture (CNA), Chinese Customs Authorities received, from the Ecuadorian delegation, "the technical argument about national controls to comply with the sanitary certificate required by that export destination and which will remain in force "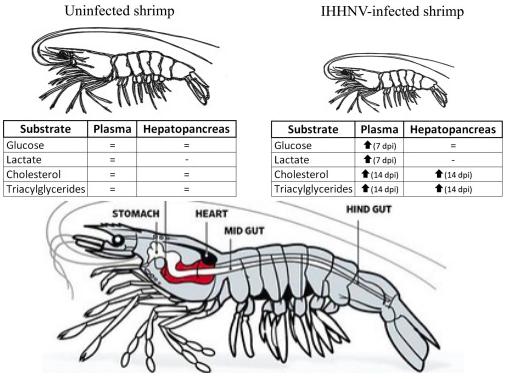 Glucose, lactate, total protein, glycogen, triacylglycerides, cholesterol, and total lipids were measured in healthy and IHHNV-infected shrimp. Significant changes were observed in energy substrates (glucose, lactate, triacylglycerides and cholesterol), in plasma and hepatopancreas. These changes may indicate a temporal sequestration of the host-cell metabolic pathways by the virus to maximize its replication and propagation.(Source: sciencedirect.com | DiegoGalván-AlvarezFernandoMendoza-CanoJorgeHernández-LópezArturoSánchez-Paz)

Ecuador claims that these measures constitute a barrier to trade, therefore, they do not comply with the regulations of the World Trade Organization (WTO). The possibility of initiating consultations to the WTO is a decision that has not yet been raised by Ecuador. China buys almost 50% of Ecuador's exportable offer of this crustacean.

The commission that met on Monday, September 16 with Chinese authorities managed to get the shrimp containers of the suspended companies, which are in transit, to reach port. "Upon arrival in China, the Customs of that country will carry out random tests, with the purpose of detecting the presence of diseases in the imported product such as the" white spot "virus (WSSV), hypodermic and hematopoietic infectious necrosis (IHHNV) among other; regardless of whether some of them are registered in Chinese territory ".


"They reiterated that the companies in whose products the diseases are found will be sanctioned with a temporary suspension and return of its products, and that it is at the risk of the exporter to send their products," said José Antonio Camposano, executive president of the National Chamber of Aquaculture

In the case of an Ecuadorian exporter who was notified of the alleged presence of "yellow head", Ecuador clarified that this disease does not exist in the country and it was indicated that, from the verification carried out in the laboratory when the container was returned, the presence of the same was not evident, therefore, the lifting of the restriction was requested. The Chinese counterpart agreed to this request and the exporter is no longer listed in the list of companies sanctioned to date.

From January – August of this year, Ecuador exported more than 210,000 tons of shrimp to China, which represented USD 1,189 million, according to statistics from the National Chamber of Aquaculture.

Source: Expreso
Related article:

- China lifts temporary suspension of shrimp exports from Omarsa