This report focuses on pelagic species catch volumes for human consumption carried out in Japanese waters. It also tackles aspects such as prices, markets, exports and imports of species hereinafter detailed in the index.
ASIA
Japan
Herring roes
Prices
The average price of salted herring roes imports (HS 030520010) was JPY 1,214/kg in August, down 11% on that of July and up 9% on that of August 2017. During the first eight months, it averaged JPY 1,280/kg, up 2% on that of the same period in the previous year.
Graph 1: Average price of herring roes at Customs,
HS 030520010, 2014/2018, in JPY /kg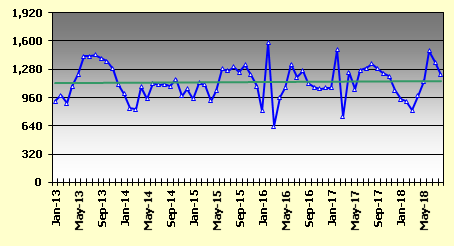 Source: Japanese Customs
Markets
Imports of salted of herring roes (or dried), HS 030520010, reached 406 tonnes in the month analysed, worth JPY 493 million CIF at Japanese Customs, down 34% in volume and 41% in value on those of the previous month and down 51% in volume and 56% in value on those of August 2017.
Graph 2: Japanese imports of herring roes,
HS 030520010, 2014/2018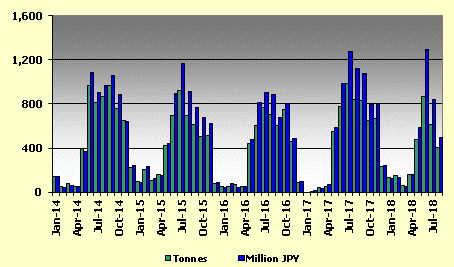 Source: Japanese Customs
In the period, imports totalled 2,867 tonnes, worth JPY 3,178 million.
The main supplier of herring roes of HS 030520010 was Canada during the period, with 1,605 tonnes and JPY 2,415 million.
Graph 3: Main origins of herring roes imports,
HS 030520010, January–March 2018, in tonnes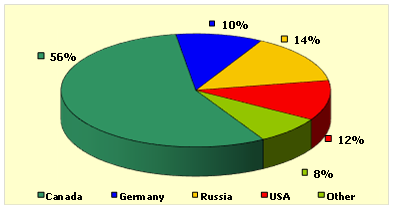 Source: Japanese Customs
By DGA