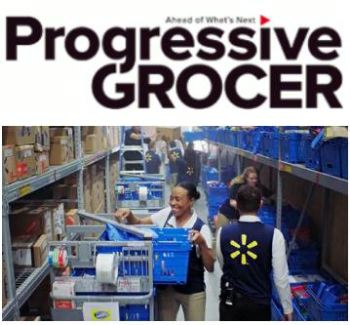 Walmart operates more than 11,300 stores under 58 banners in 27 countries, and e-commerce websites, employing 2.2 million-plus associates worldwide
Walmart Grocery Drives 74% E-Commerce Growth

UNITED STATES
Friday, May 22, 2020, 06:00 (GMT + 9)
Progressive Grocer report that a stunning 74% increase in e-commerce sales and a 10% same store sales increase at Walmart U.S. drove a record-setting first quarter performance for the company.
Stock-up behavior was clearly evident in the results Walmart reported for the quarterly period ended April 30. Total sales for Walmart's 4,753-store U.S. division increased by $8.4 billion, or 10.5%, to $88.7 billion. Operating profits for the division increased 3.9% to $4.3 billion.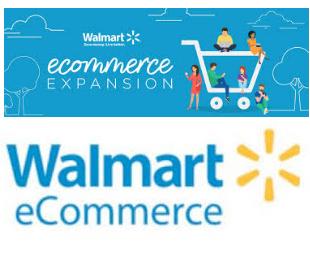 Same store sales at Walmart's U.S. stores surged 10% but a major change in shopper behavior was evident in the composition of the increase. Walmart said transaction volume declined 5.6%, but average transaction size increased 16.5%. Those figures are consistent with behaviors observed by other retailers who have noted shoppers consolidated trips during March and April but bought substantially more per trip.
Sam's Club experienced the opposite situation with transaction volume up 11.9% but transaction size essentially flat, resulting in a 12% same store sales increase excluding fuel. E-commerce sales increased 40% driven by strength in home delivery, according to the company. Sam's Club total sales increased by $1.3 billion, or 9.6%, to $15.2 billion. Sam's Club operating profits swelled 9.5% to 494 million
As expected, Walmart said its food and consumable sales were strong and grocery pickup and delivery reached all-time high sales volumes. The combination of those factors drove a 74% increase in e-commerce sales as online orders fulfilled by stores are reflected in e-commerce results. (continue...)
Author: Mike Troy /progressivegrocer.com | Read full article here