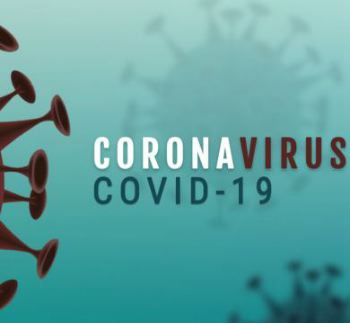 Join the conversation about this on Connect to engage with other facilities
GAA Creates COVID-19 Guidance Document for Seafood Processing Facilities

WORLDWIDE
Sunday, August 02, 2020, 16:30 (GMT + 9)
The GAA team at Best Aquaculture Practices (BAP) has created a guidance document for aquaculture facilities in the age of COVID-19. If you have any questions feel free to contact their Corporate Responsibility Manager, Avery Siciliano. Additionally, a complimentary COVID-19 guidance poster can be found here for printing and sharing. Join the conversation about this on Connect to engage with other facilities.

Protecting Employees at Seafood Processing Facilities during COVID-19
Introduction
The Global Aquaculture Alliance is keeping its members and stakeholders up to date on announcements related to the novel coronavirus (COVID-19) pandemic in this blog. Please check back here regularly for information.

Images: GAA
The Global Aquaculture Alliance (GAA) is committed to advancing employee health and safety and dedicated to supporting Best Aquaculture Practices (BAP) certified facilities during the COVID-19 pandemic. The following guidance is intended to act as a resource for seafood processing facilities seeking best practices to keep their employees healthy and limit the exposure to and the spread of COVID-19. While the objective of this guidance is to protect employees, this is also the most effective way to reduce the risk of contamination of food products or packaging. Although the measures described are particularly aimed at factories where employees work in close proximity to one another, many of the principles can also be applied in other work environments.
This guidance outlines general principles; however, GAA acknowledges that information related to the coronavirus is constantly evolving, and the circumstances for each facility may differ. Please refer to international, national, and local government resources for the latest information and policies related to COVID-19.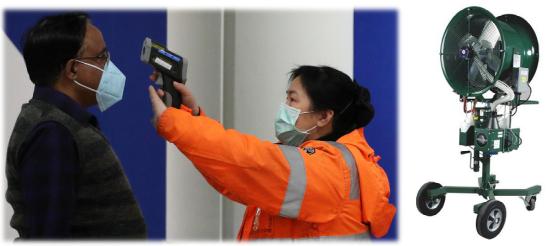 Images: GAA
It should be noted that the term COVID-19 used throughout this document refers to the disease caused by a virus known scientifically as the "severe acute respiratory syndrome coronavirus 2 (SARS-CoV-2)." According to the Centers for Disease Control and Prevention (CDC), symptoms of COVID-19 may appear in as few as 2 days or as long as 14 days after exposure. Here are three primary routes of transmission: 1) contact with respiratory droplets (> 5 microns in diameter) from an infected person in close proximity, 2) touching contaminated surfaces and then touching one's nose, mouth, or eyes, and 3) exposure to aerosols (expired microdroplets less than 5 microns in diameter) that can remain suspended in the air for up to 10 minutes and drift several meters.
Read the full Guidance Document here