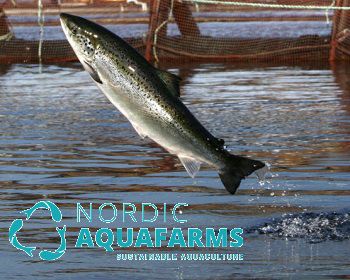 The Norwegian company Nordic Aquafarms plans to build a salmon farm with RAS system in California.
Norwegian company plans to install land-based salmon farm in California

UNITED STATES
Tuesday, February 12, 2019, 00:00 (GMT + 9)
California Marine Investments, subsidiary of the Norwegian salmon company Nordic Aquafarms Inc., has agreed a land purchase in Humboldt County, California, where it plans to build a land-based fish farm.
Nordic Aquafarms is still exploring whether to raise salmon or steelhead trout. They will finally make a decision based on market considerations and discussions with local permitting authorities, reported Bangor Daily News.
The cost of the project could exceed USD 400 million and create 80 jobs. When finished, the facility will produce around 55 million pounds of salmon per year.
A 3-D representation of Nordic Aquafarms' future land-based Atlantic salmon campus in Belfast, Maine.
This project adds to another the company announced last year, to build a salmon farming farm on land in Belfast, Maine, where it plans to produce up to 60 million pounds of salmon per year.
The California facility, which will be built at the closed Samoa Pulp mill site, will be using RAS or recirculating aquaculture system method which raises the fish by using water treatment systems and large tanks. The company claims that the method is very instrumental in preventing many concerns involved with land-based fish farming such as chemical use, waste pollution and passing on parasites and diseases to wild fish.
The director of economic development of the county, Mr. Scott Adair, said that Nordic Aquafarms´s project will create huge career potential and improve job quality in the county area.
The company pretends to get more federal, state and local permits before it can move forward with construction, planning to start later this year, with the project being completed in 2020.
The company also plans to submit permit applications for the California project by the spring of 2020.
Related article:
-Belfast land-based salmon farm can benefit Maine's seafood industry


editorial@fis.com
www.fis.com