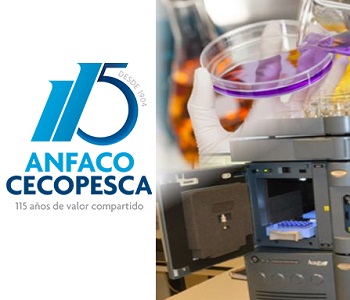 Through its digital transformation office, ANFACO-CECOPESCA seeks to strengthen the ecosystem of support to companies in ICT matters.
ANFACO fosters digital tool incorporation in canning industry

SPAIN
Friday, March 15, 2019, 22:30 (GMT + 9)
The association of the canning industry ANFACO-CECOPESCA has created and set up a digital transformation office with the aim of fostering and encouraging the incorporation of new technology and digital solutions throughout its entire value chain.
The association explains that the Office of Digital Transformation Mar-Alimentaria (OTD ANFACO-CECOPESCA) was born as a response to the latent need to promote the digital transformation of seafood companies, as a key lever to improve their competitiveness.
Through the OTD, the ecosystem of support to companies in ICT matters will be strengthened through two lines of action:

- Release services: actions to raise awareness and release information to companies in their digital transformation process.

- Support services: consulting, advice and technical assistance on the most appropriate ICT solutions and methodology to improve the management of companies.
ANFACO-CECOPESCA
With this new initiative, which has the support of the Secretariat of Marine Affairs of ​​Xunta de Galicia and the European and Maritime Fisheries Fund (EMFF), ANFACO-CECOPESCA aims to contribute to strengthen the positioning of the seafood industry as a modern, innovative, efficient, sustainable, competitive sector that generates new business models thanks to ICT technology, with the OTD ANFACO-CECOPESCA single window and digital prescriber for all the agents involved in the value chain.