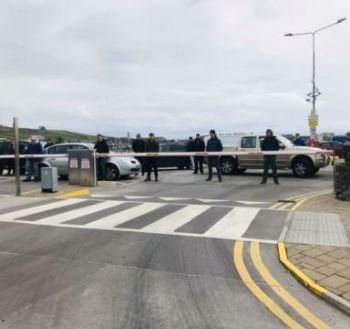 On Monday, over 25 fishermen in Dingle gathered to block Spanish and French boats from docking at the pier. (Photo: courtesy radiokerrynews)
Fishing organisations urge fishermen to stop foreign trawler blockades

REPUBLIC OF IRELAND
Friday, March 27, 2020, 06:20 (GMT + 9)
Fishing organisations have condemned blockades by fishermen in Dingle and Castletownbere, preventing foreign-registered trawlers from landing fish, describing the actions as "unnecessary, alarmist and without any reasonable nor rational foundation".

Amid fears of potential Covid-19 transmission in the towns, the fishermen are preventing foreign-registered trawlers from landing catch.

For the last number of days, up to 30 fishermen blocked the entrance to the pier in Dingle with their vehicles, denying access to a number of Spanish-registered trucks which had travelled from the continent to collect fish.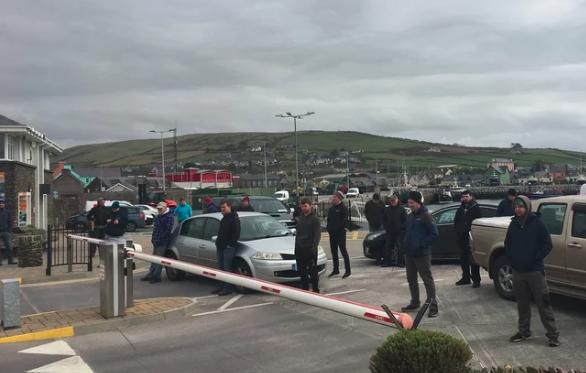 On Monday, two French-registered trawlers were forced to abandon efforts to land fish at the west Kerry town.

The fishermen say they will also prevent crew members of foreign vessels from entering the town. Similar action has been threatened by fishermen in Castletownbere if foreign vessels attempt to land catch in the west Cork port.

A statement on behalf of seven of Ireland's fishing organisations said that they were satisfied with Covid-19 measures introduced by the authorities and added that actions of the fishermen could cause significant damage to relations with other European fishing nations at a time when fleets should be supporting one another.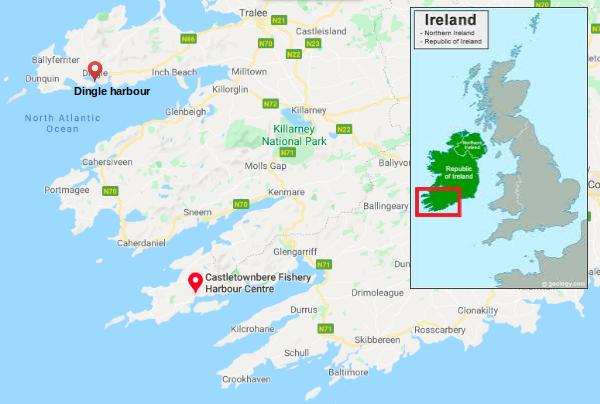 "However, juxtaposed with that obligation to protect human health is the need to maintain a supply of seafood to both the Irish and European markets and preventing trawler access to Irish ports means a critical food supply is put in jeopardy.

"The organisations emphasised that they enjoyed cordial and professionally sound working relationships with their French and Spanish counterparts, as well as with the wider European industry, but protests such as those which had taken place in Dingle and Castletownbere in the last 48 hours were not in anyone's interests and should not be repeated."

The statement has been issued on behalf of the Irish Fish Producers Organisation (IFPO), Irish South and East Fish Producers Organisation (ISWFPO), Killybegs Fishermen's Organisation (KFO), Castletownbere Fishermen's Co-Op, Clogherhead Fishermen's Co-Op, Galway and Aran Fishermen's Co-Op and Foyle Fishermen's Co-Op.

Autor: Seán Mac an tSíthigh / RTE (Read the entire article here)