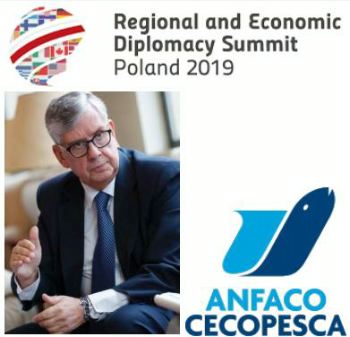 ANFACO-CECOPESCA secretary general, Juan M. Vieites
ANFACO-CECOPESCA seeks to strengthen collaboration ties with Poland

EUROPEAN UNION
Wednesday, September 11, 2019, 05:50 (GMT + 9)
Anfaco-Cecopesca participates in Warsaw in the Regional and Economic Diplomacy Summit 2019, organized by the Ministry of Entrepreneurship and Technology of Poland on September 9 and 10 to promote the development of the regions through international economic cooperation.
The Spanish association is represented by its secretary general, Juan M. Vieites, who also represents the Republic of Poland in Galicia as Honorary Consul.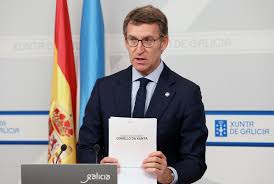 In this edition, in addition to Galicia, other key regions of Europe will participate, such as Bavaria, Lombardy and Scotland.
President of the Xunta de Galicia, Alberto Núñez Feijóo ►
Due to the commitment that Galicia has with regional cooperation in Europe as a key element for the construction of a stronger common European space, during the celebration of this meeting, the Seminar "Galicia: Investment, talent and innovation" was held on Monday, in which the president of the Xunta de Galicia, Alberto Núñez Feijóo, intervened.
Through this event, meetings will be held between representatives of Galician companies and sector associations with Polish businessmen from the main strategic sectors of the country.
The trade balance of Galicia with Poland in terms of fishery and aquaculture products is significantly positive for Galicia, with a coverage rate in 2018 of 408.75%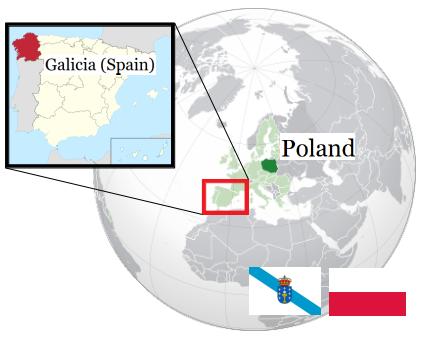 Galician exports of fishery and aquaculture products to Poland in 2018 reached 3,333 tonnes valued at EUR 10.87 million. Frozen fish is the main group of products exported by Galicia to Poland both in volume and in value, with frozen Argentine hake (Merluccius hubbsi) being the main product exported in terms of volume.
As regards Galician imports of fishery and aquaculture products from Poland, they reached a total of 768 tonnes valued at EUR 2.66 million last year, which represents an increase of 27% in volume and of 16% in value compared to 2017.
Galicia is the main Spanish autonomous community that imports fishery and aquaculture products from Poland.
The main product of fisheries and aquaculture imported by Galicia from Poland in 2018 were preparations and preserves of surimi (35%), followed by cuttlefish and squid, frozen, with or without shell (16%).