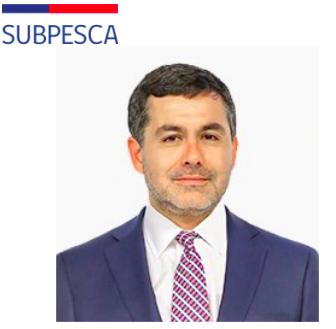 SUBPESCA undersecretary Eduardo Riquelme expressed satisfaction at Govt's short bill approval.
'Short' bill approved unanimously to modify Fishing Act

CHILE
Thursday, September 13, 2018, 23:30 (GMT + 9)
The Senate Fisheries Committee unanimously approved Wednesday the "short" bill sent by President Sebastián Piñera to modify the current act, regarding the capture licenses of the industrial sector.

According to the Undersecretariat of Fisheries and Aquaculture (SUBPESCA), the Executive's initiative has as its fundamental objective to put an end to the automatic renewal and perpetuity of industrial permits, at the end of the current period of 20 years, in line with a commitment signed by the Chief Executive.

SUBPESCA undersecretary Eduardo Riquelme expressed the satisfaction of the sector with this unanimous approval of the government's short act, which will allow the bidding of one hundred per cent of industrial fishing rights.

The "short" bill is in the first constitutional process and still remains to be examined in particular and go to the Senate Chamber. After that, the modifications will have to be discussed in the Chamber of Deputies.



A "long" act will be added to the "short" act that will enter from the Executive to Congress towards the end of this year and which will be focused on the artisanal fishing sector.

As part of the preparation of this initiative, the Government is committed to analyze the proposals made by 1,889 representatives of the artisanal sector, in 114 participatory meetings held by SUBPESCA throughout the country, in June and July.

Those who attended these meetings, mostly leaders of unions and other fishermen's organizations, presented a wealth of ideas, many of them coinciding with each other, with respect to various areas of artisanal work.

Among the proposals, fishermen from all regions agreed, for example, on the need to give shape to a "social platform" that benefits them towards the end of their working life or in case of unforeseen events, such as injuries or death during the work.

Another proposal that was repeated in the 114 quotations was related to the possibility of paving the way for more people to join the artisanal sector, by introducing adjustments to the fishery registration system, giving it a regional aspect.

Related articles:
- Participatory meetings on 'long bill' are analyzed
- Thirty meetings held with artisanal sector to discuss 'long' fisheries bill