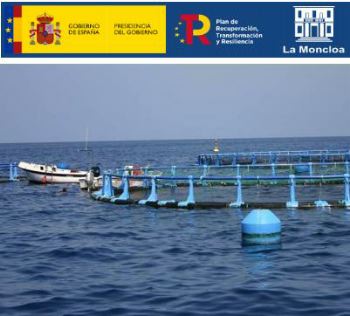 MAPA allocates 2.3 million euros to finance R + D + i projects in the field of National Aquaculture Plans

SPAIN
Tuesday, September 14, 2021, 07:00 (GMT + 9)
The Ministry of Agriculture, Fisheries and Food (MAPA) is going to allocate 2.3 million euros in aid to finance R + D + i projects, within the scope of the National Aquaculture Plans, with the aim of strengthening the competitiveness of the aquaculture sector to through the development of technical, scientific or organizational knowledge in their farms, both in animal and vegetable crops.

Photo: MAPA
The Official State Gazette has published an extract of the Order for the convocation of these grants, which will be granted on a competitive basis. The amount of the subsidies will be distributed throughout the 2021, 2022 and 2023 annuities, charged to the Budgets of the Ministry of Agriculture, Fisheries and Food, with a contribution from the European Maritime and Fisheries Fund (FEMP).
These subsidies will favor the strengthening of relations between the scientific community and the producer sector through actions that have the interest and support of the representative organizations of the sector and companies, and that are developed in more than one autonomous community.

Photo: MAPA
Public research organizations, public universities, instrumental entities of the autonomous public sector, state-level technological institutions and state-level technological innovation support centers that carry out innovation and technological development activities in the field of aquaculture.
The projects must have the participation of two or more entities belonging to different autonomous communities and will have to contemplate, among their activities, the validation or test in one or more companies of the product, equipment, process, technique or management system or organization that is intended to develop.
Source: La Moncloa
editorial@seafood.media
www.seafood.media