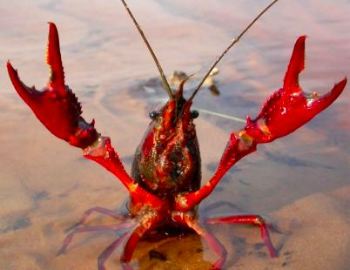 A river red crayfish | Photo: Héctor Garrido / CSIC
European Justice confirms that the red crayfish is an invasive alien species

BELGIUM
Friday, May 17, 2019, 03:00 (GMT + 9)
BRUSSELS (EUROPA PRESS) - The Court of Justice of the European Union (TEU) has endorsed Thursday the inclusion of red crayfish in the European list of invasive alien species, a decision that had been appealed by the Fisheries and Aquaculture Association of the European Union. Environment of Doñana and Bajo Guadalquivir (Pebagua).
This association had lodged an appeal before the TEU after the European Court of First Instance, the General Court, dismissed a first appeal against the decision of the European Commission to include this species in the list of invasive species of concern to the EU. .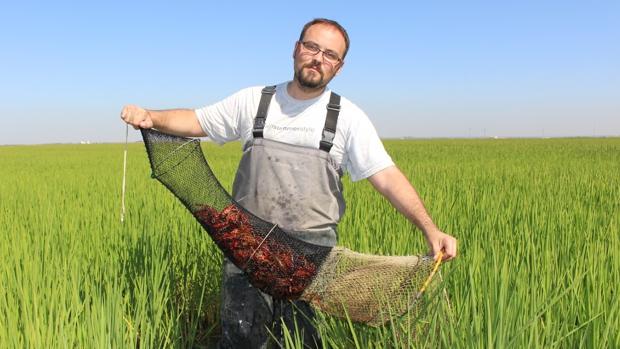 Fisherman showing his net trap
Pebagua, which represents companies dedicated to the capture, use of resources, aquaculture, processing and marketing of crayfish in the vicinity of the lower Guadalquivir basin, argued that the requirements to include the species were not met. on the list and that a risk assessment had not been carried out in the terms provided in that standard.
In addition, the association stated that the contested regulation directly affects the companies it represents, without necessity and that, contrary to what the General Court considered, it is entitled to appeal to European courts.
YouTube video: April 1, 2016 | The ruling of the Supreme Court considered illegal fishing and commercialization of the red crab, endangering the economy of Isla Mayor, a town in the province of Seville in the marshes of the Guadalquivir, in which many families live on their fishing
In its ruling this Wednesday, the TEU dismisses the appeal filed by Pebagua because it considers "manifestly unfounded" its allegations about its standing to impose the appeal before the General Court and on the examination that it made of its arguments.
In addition, the European judges consider the ground based on the error of law allegedly committed by the court of first instance to be "unfounded", declaring that including the red crayfish on the list of invasive alien species did not affect it individually.
On the other hand, the TUE does consider that the General Court was not wrong in ruling that the specific and concrete consequences of the inclusion of the species in the list would only materialize with respect to the members of Pebagua.
Source: La Vanguardia | Europa Press