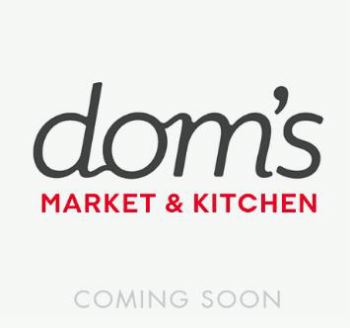 $10M investment to fund Dom's Market & Kitchen
FOOD RETAILERS | Mariano's founder to open a new concept of grocery chain

UNITED STATES
Thursday, May 21, 2020, 03:00 (GMT + 9)
CHICAGO, IL - Bob Mariano, the visionary behind the now Kroger-owned grocery chain Mariano's, is starting afresh and making plans to found a new, innovative grocery chain. In his latest move, Mariano is wielding a $10 million investment to build Dom's Market & Kitchen, a "next-generation" grocery store chain that combines shopping, restaurant dining, and home delivery.
Dom's Market and Kitchen will be a small-footprint grocer that caters to "busy consumers who want the option to cook at home, take out quality prepared foods, or eat on-site. Consumers can expect pickup, delivery and a differentiated shopping experience," according to a statement released by the startup.
Mariano will serve as CEO of the new company, which is being funded by a $10 million investment from Valor Siren Ventures, Molto Capital and Cleveland Avenue—the latter of which is led by former McDonald's CEO Don Thompson, a major investor in Beyond Meat and Farmer's Fridge. With this group of investors at Dom's Market & Kitchen's back, the grocery industry should anticipate ground-breaking innovation from this new chain.
Mariano came up in the industry under the mentorship of Dominick DiMatteo, the founder of the now-defunct Dominick's grocery chain.
DiMatteo's grandson, Jay Owen, will serve as chairman of Dom's Market and Kitchen.
And Don Fitzgerald, who previously worked with Mariano at Roundy's, will serve as president and run day-to-day operations.
The group plans to open other Dom's Market and Kitchen stores in Chicago, focusing on urban neighborhoods, once its Lincoln Park location is fully operational. The company hasn't announced its Lincoln Park address.