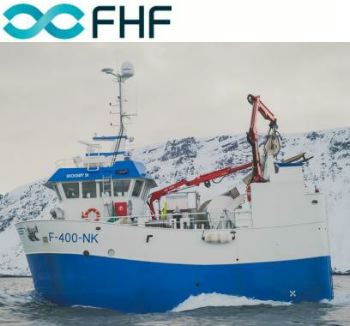 Photo credit: Fiskarlaget north/FHF
Electrification of the coastal fishing fleet using batteries and fuel cells

NORWAY
Monday, March 23, 2020, 00:00 (GMT + 9)
FHF announces up to NOK 3.0 million for the development / investigation of a propulsion solution for a coastal fishing vessel based on battery and fuel cell with hydrogen or ammonia as fuel.
Business Issues
The EU has set a requirement for Norway about a 40% reduction in greenhouse gas emissions for the non-quota sector from 2005 to 2030. effective fisheries management at 1% per annum, technical and operational measures at 1% per annum and phasing in of zero and low emission technologies by 0.5% per annum.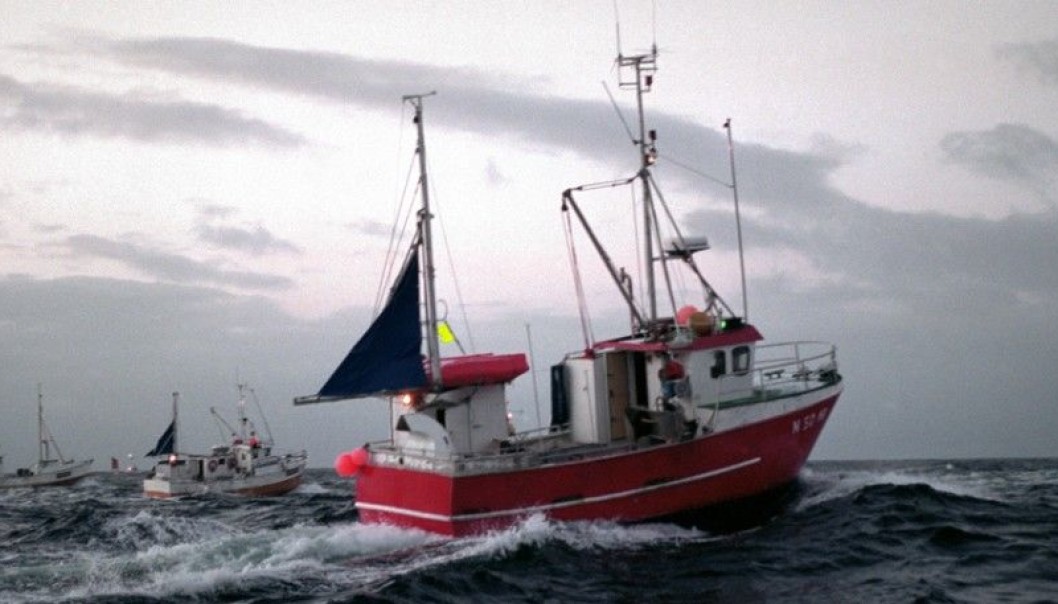 (Illustrative photo: Jean Gaumy, Norwegian Seafood Council)
Environmental protection organizations Bellona and Zero show that the coastal fishing fleet can be electrified and believe that the use of batteries and hydrogen can represent good solutions.
Today, cars with fuel cells and hydrogen are sold as fuel and, as a starting point, it can be assumed that today there are already commercial solutions that can be adapted to coastal fishing vessels, though with limited scope and time in the field. This is due to the fact that batteries have low energy density in relation to weight and that hydrogen has low energy density in terms of volume. The FHF envisages that a solution should initially be developed for coastal fishing vessels with sea weather of up to 12 hours.

SELFA ARCTIC HYBRID have practical experience in the production and installation of hybrid propulsion solutions in professional vessels from design to approval.
To take a step further towards the green shift for coastal fishing vessels, a proof of concept analysis is needed for a technical solution based on the use of a battery pack in combination with one or more fuel cells with hydrogen or ammonia as fuel. The fuel cell produces electricity of the same capacity all the time, while the battery can be controlled through the battery. There is also a need to assess the electricity grid capacity in selected fishing ports in view of the future need for battery charging and local production of hydrogen.
Objective
Based on a coastal fishing vessel of the given design / specifications and with a length between 10.9 and 14.9 m, a system solution for a hybrid propulsion solution based on batteries and fuel cells with hydrogen or ammonia as fuel will be developed. The propulsion solution for the inshore fishing vessel shall operate for sea weather of up to 12 hours, with the same operational reliability as with conventional technology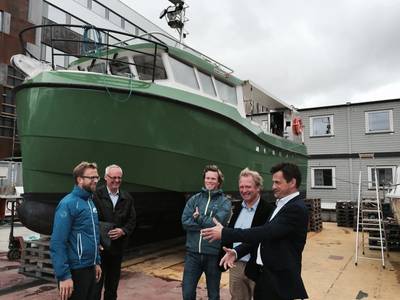 2015 Selfa Elmax 1099 electric fishing boat - The world's first electric commercial fishing vessel was powered by a Corvus lithium polymer Energy Storage System (ESS) integrated with a Siemens propulsion system.(Photo: Corvus Energy)
Secondary objectives:
Safety / HSE assessment using batteries, fuel cells, hydrogen or ammonia. What are the basic requirements for technical solutions, including bunkering and storage of hydrogen or ammonia on board the vessel?
In collaboration with a vessel manufacturer and technology supplier (s), a draft general arrangement, including batteries, fuel cells and tanks for storing hydrogen or ammonia, is outlined.
It must be considered whether the vessel must have a diesel generator for power generation in order to go longer distances.
On the basis that the emission-free vessel must have approved stability and the same load capacity as the conventional vessel, it will be considered whether this will have consequences for the vessel's main dimensions.
Specifications for traditional design should be compared with new and emission-free design.
Additional costs for the emission-free vessel shall be calculated, both for the first prototype and for a larger number of vessels of the same design / size.
Differences in operating costs between emission-free and conventional vessels shall be calculated.
Future power capacity for battery charging and hydrogen production is calculated for 3 selected fishing ports and compared to current capacity.